Understanding shared inboxes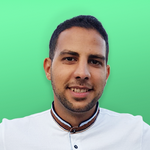 Updated by Mamdouh Abdel Meguid
Gmelius lets you convert any email address such as info@, hello@, and support@ into a shared inbox with built-in assignments right inside Gmail without switching to another platform.
The email address you can share can be any of these three types:
A Gmail account
A Google Group
An alias of a Google Workspace account
Benefits of using a Gmelius shared inbox.
No need to share the password of a Gmail account.
Emails are synced across users' accounts, meaning that all shared inbox members can see the email conversations in real-time (no need to Bcc/Cc or forward emails)
It is designed for external email communication, meaning it offers the accountability and transparency that Google Groups and the other type of email addresses do not offer.
It integrates with your other favorite daily apps, e.g., Slack and Trello
You can create Workflow Rules to automate many processes in a shared inbox in a clear and precise way.
Shared inbox display
Ticketing folders
Board view of the shared inbox
Live feed notifications
Conversation widget (in the email view)
Notes (in the email view)
FAQ
Do I have to be the admin to create a shared inbox?
No, you do not have to be the Gmelius admin to create a shared inbox. However, your ability to create a shared inbox depends on the type of email address you want to share. Learn more
Should I create a shared inbox or a shared label?
Click here to understand the difference and decide which one you need.
My shared inbox is not working, what can I do?
First, check out this article. If you still cannot get it to work, you can contact us at [email protected].
Related articles