How to create a shared inbox for an email alias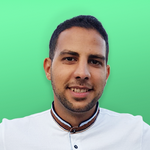 Updated by Mamdouh Abdel Meguid
Share an email alias
On the first drop-down choose which address you want to share. If you choose your "primary address", all emails you receive on that email address will be shared with the members of the shared inbox. If you choose an alias, only emails you receive to the email address of the alias will be shared.
I cannot see the email address I want to use

Gmelius only displays the email account and email aliases routed to the Google account you're currently signed in, e.g.,

[email protected]

.

If you wish to create a shared inbox for a different primary email address (not an alias), please sign in using the latter account.
I did not create the email I wish to share yet

If you wish to create a shared inbox for a non-existing email address, then please read and follow the instructions of this help article:

How to create an email alias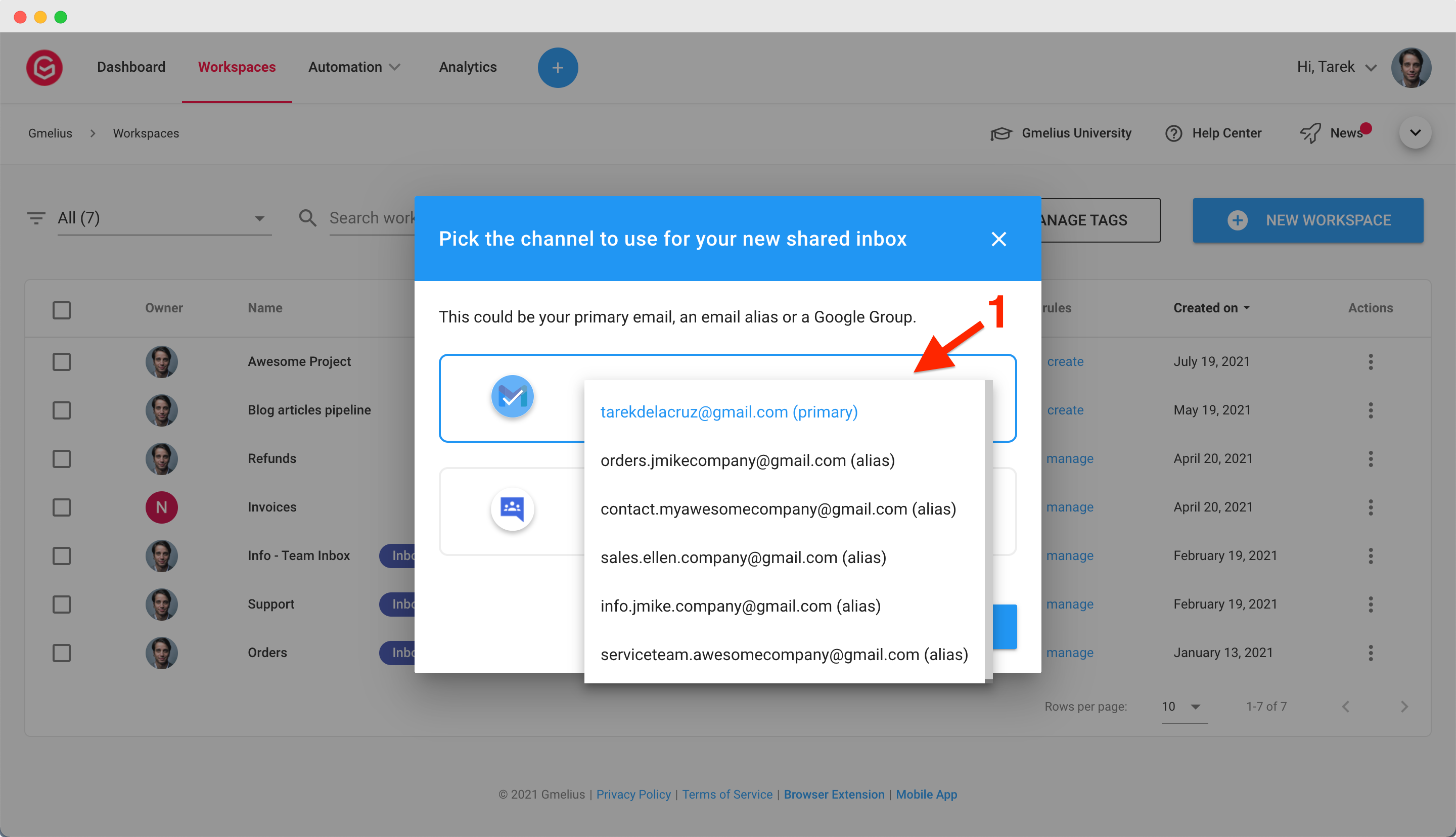 Name your shared inbox. You can always change the name afterward by editing the name of the associated Gmail label, but the new name will be only visible to you and not the other members of the workspace.
Decide to enable the three options presented or not and then click NEXT.
For the send mail as option, you can always configure that after, see
here
.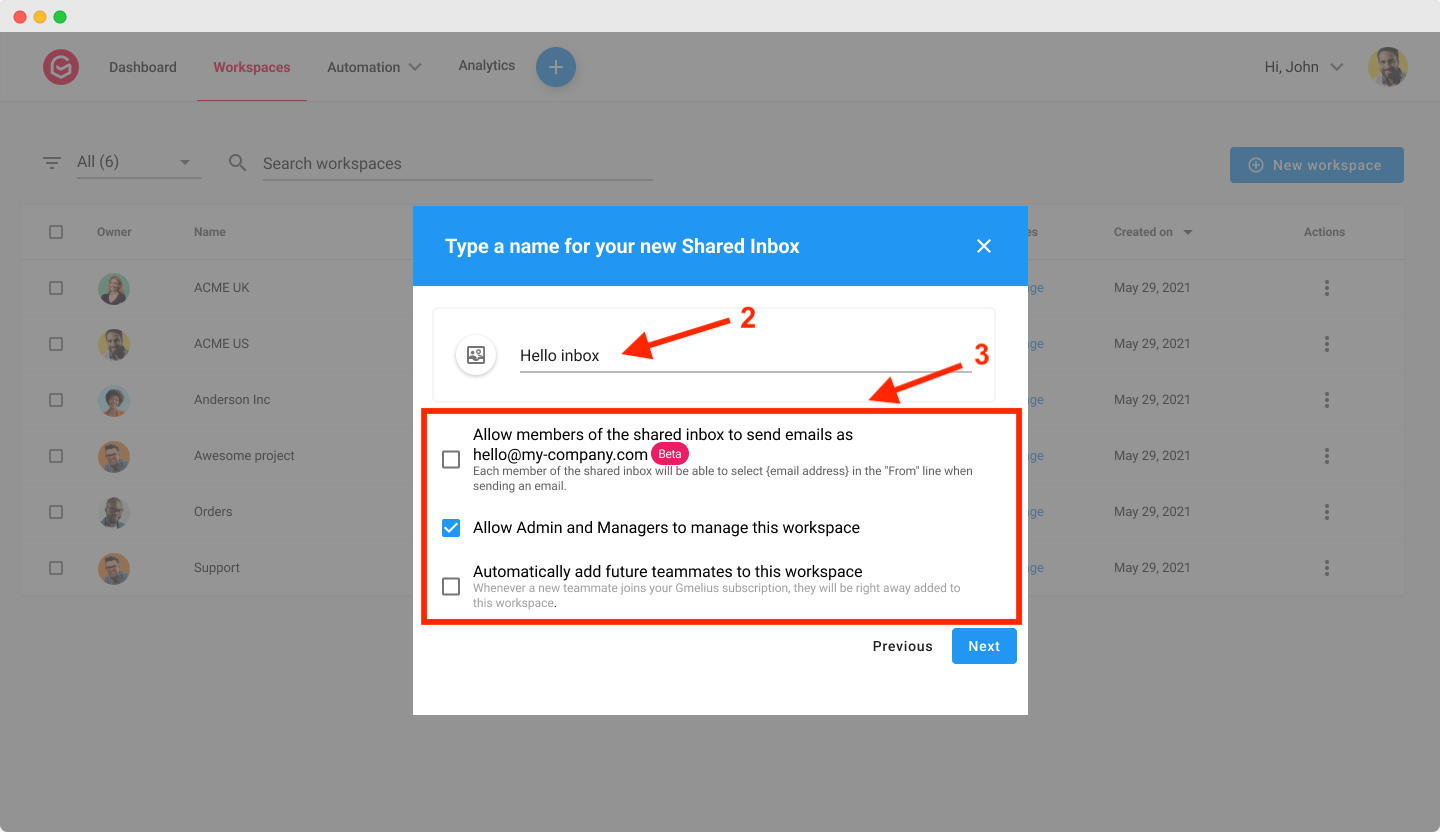 In the drop-down list select the users who should be part of your shared inbox. If you cannot find a user, make sure you add that user first to your Gmelius subscription by clicking on "MANAGE USERS".
Click on CREATE.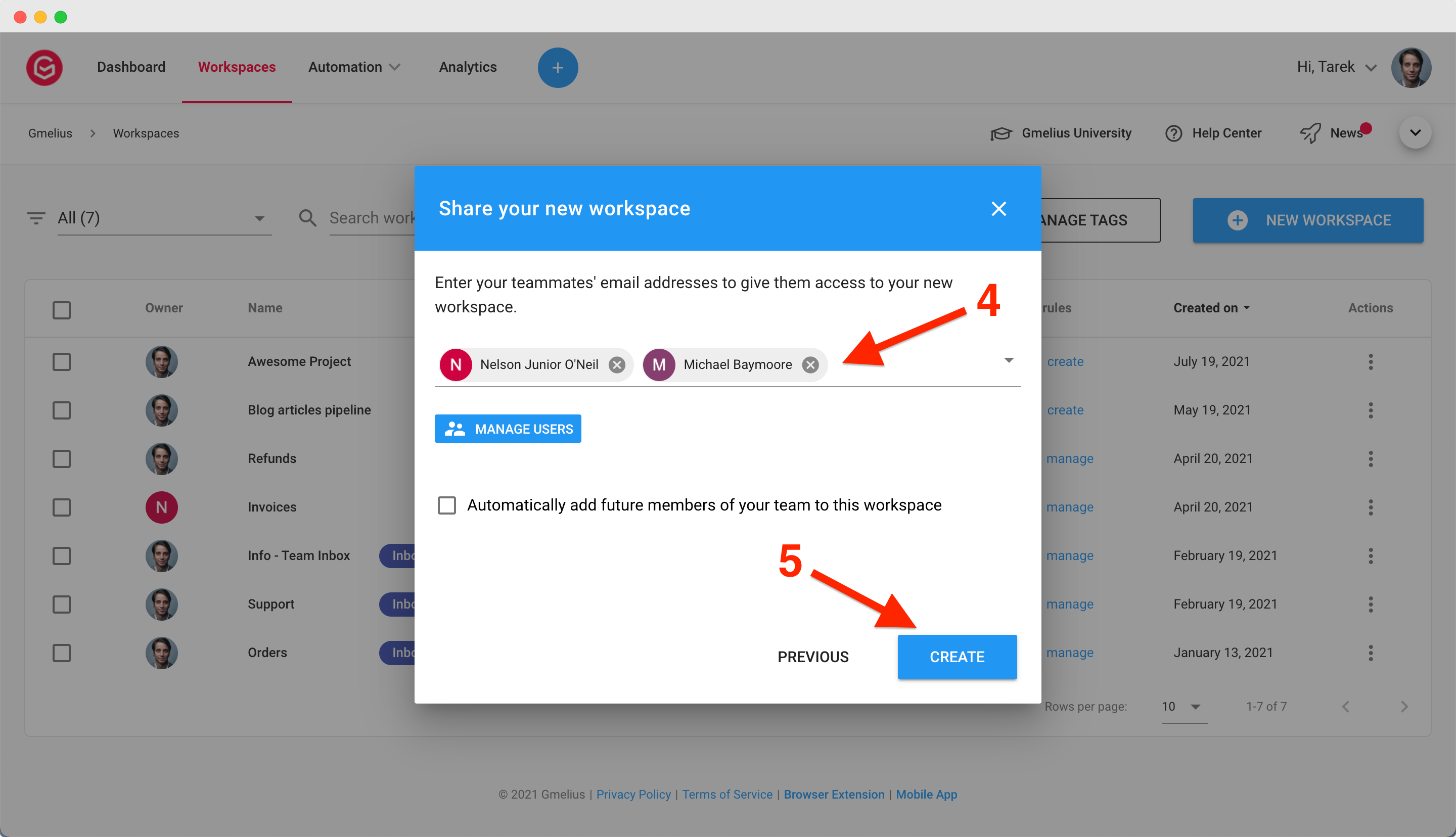 Related articles