Troubleshooting a Shared Inbox
Troubleshooting a Shared Inbox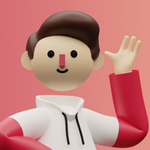 Updated by Gmelius
Overview
Gmelius offers an innovative and clever way to manage email for groups; support@, sales@ or any other group alias right from your Gmail inbox. By using Gmelius, you can easily share and delegate conversations to members of your team, and keep track of your company's communications like you would do it in a separate Help Desk.
In order for your shared inbox to be functional, please ensure that the email address you wish to configure as a shared inbox is active:
G Suite or Gmail primary account, that is an email address used to login into Gmail
Google Group or an Alias (an email alias is an email address that forwards emails to your G Suite/Gmail account)
Please find below instructions to help you troubleshoot an existing Gmelius shared inbox, depending on whether the latter shared mailbox has been created from an existing Google Group or an email alias.
Instructions
A) Shared Inbox created from a Google Group
Once the Gmelius shared inbox is set, it's time to update the configuration of your existing Google Group. To do so, head to https://groups.google.com
Please note that it's important to keep your Google Group active!
You need to remove all users from the Google group but the email address of the administrator of your newly created shared inbox. To do so, click on "Manage Members" for your Google Group.
Suppose Jane (jane@awesome.com) wishes to share a Google Group email address support@awesome.com. Jane will remove all email addresses or members linked with the Google Group for support@awesome.com but her own email address jane@awesome.com.
Finally, access the "Members" section of your Google Group and you should only see your primary email address (in our example, jane@awesome.com). Click on your name in the list to display your user configuration.
Make sure that "Email delivery" is set to "All Emails" as shown below. Don't forget to save your changes. Wait for 5 minutes and then click on "Retry" to relaunch the Gmelius configuration helper.
B) Shared Inbox created from an Email Alias
Is this email alias active and forwarded to a primary email account?
Suppose Jane has a primary account jane@awesome.com and wishes to configure a shared inbox for the email alias support@awesome.com. Then, Jane must ensure that all emails sent to support@awesome.com are forwarded to jane@awesome.com before creating a shared inbox with her team.
If you're a G Suite customer, and would like to set up an email alias to receive mail sent to your existing email address, you can create an email alias for it in your G Suite Admin console. In our example, Jane will create an alias for support@ under her primary account jane@.
Official G Suite instructions: https://support.google.com/a/answer/33327?hl=en
Within 24 hours or sooner, you will start receiving emails sent to your email alias address, and your shared inbox will be fully functional.