Switching from Google Groups
Switching from Google Groups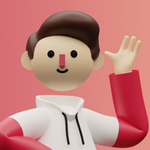 Updated by Gmelius
Gmelius turns your Google Groups into Shared inboxes so you can stop once and for all, the endless stream of emails sent to your distribution group.
It is a simple 2-step process. This ⚡︎Guide provides step-by-step instructions for a quick set-up. 
Once you completed your set up, here's what to expect: 
Book your 1:1 onboarding session
Fill out the short form below and get directly in touch with a Gmelius Product Coach who will help you set Gmelius up according to your needs and requirements. It's free.