How to share a draft in Gmail?
How to share a draft in Gmail?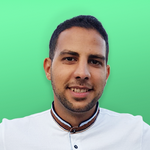 Updated by Mamdouh Abdel Meguid
Note that the Shared drafts feature is currently in public beta. Feel free to share your feedback
here
.
Shared email drafts let you collaborate on the edition of a reply right from Gmail. A shared draft is always shared with the members of the Gmelius workspace in which the email conversation is. You can then ping specific users you want them to see and edit your draft.
Share a draft
To share a draft simply click on the button "Share draft" at the bottom right of your reply message.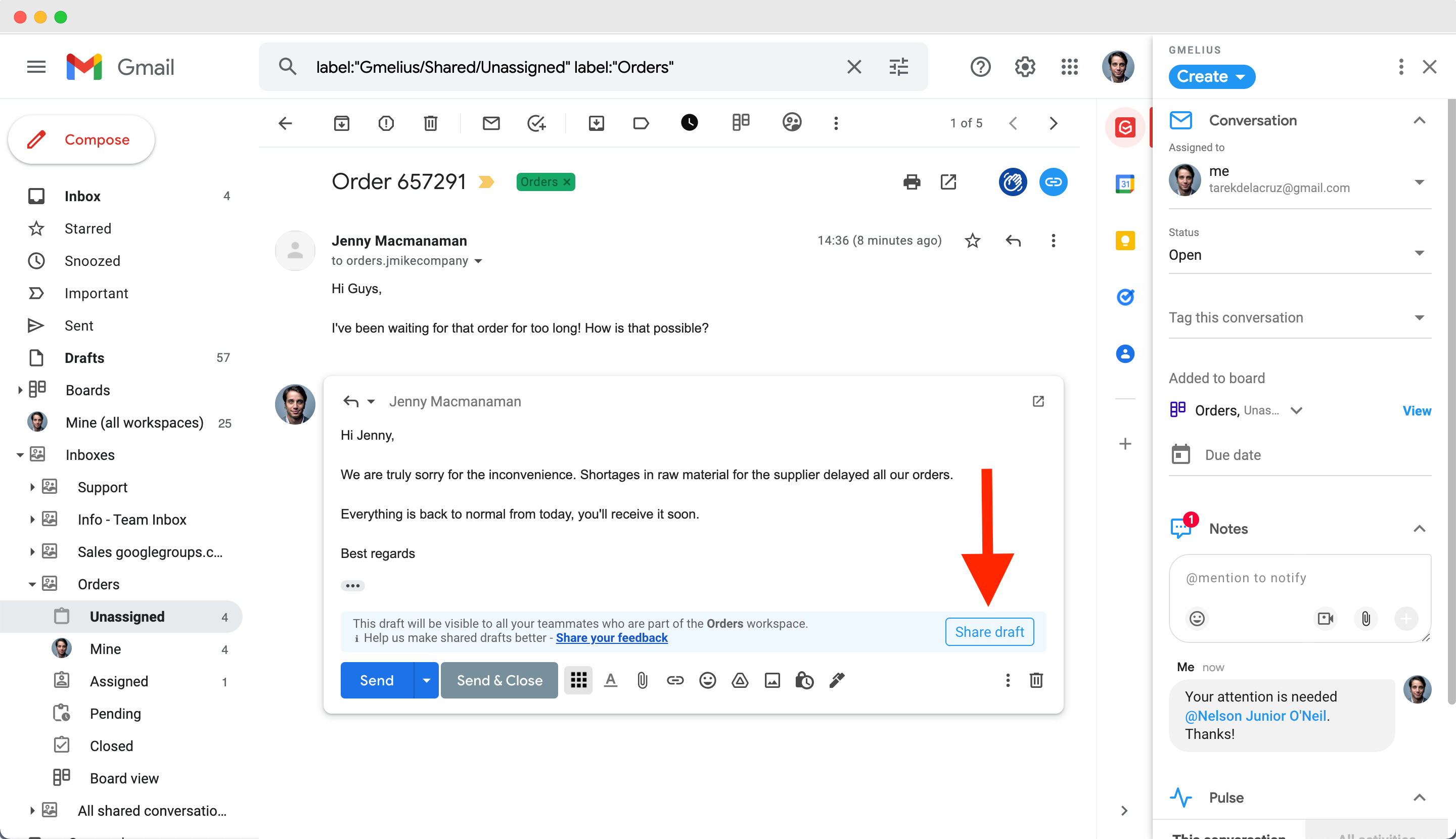 Ping a teammate to see and edit the draft
Click on the "Ping someone" icon at the bottom of the email thread
Click on "Ping" next to the teammate you want
A note will be added automatically to notify your colleague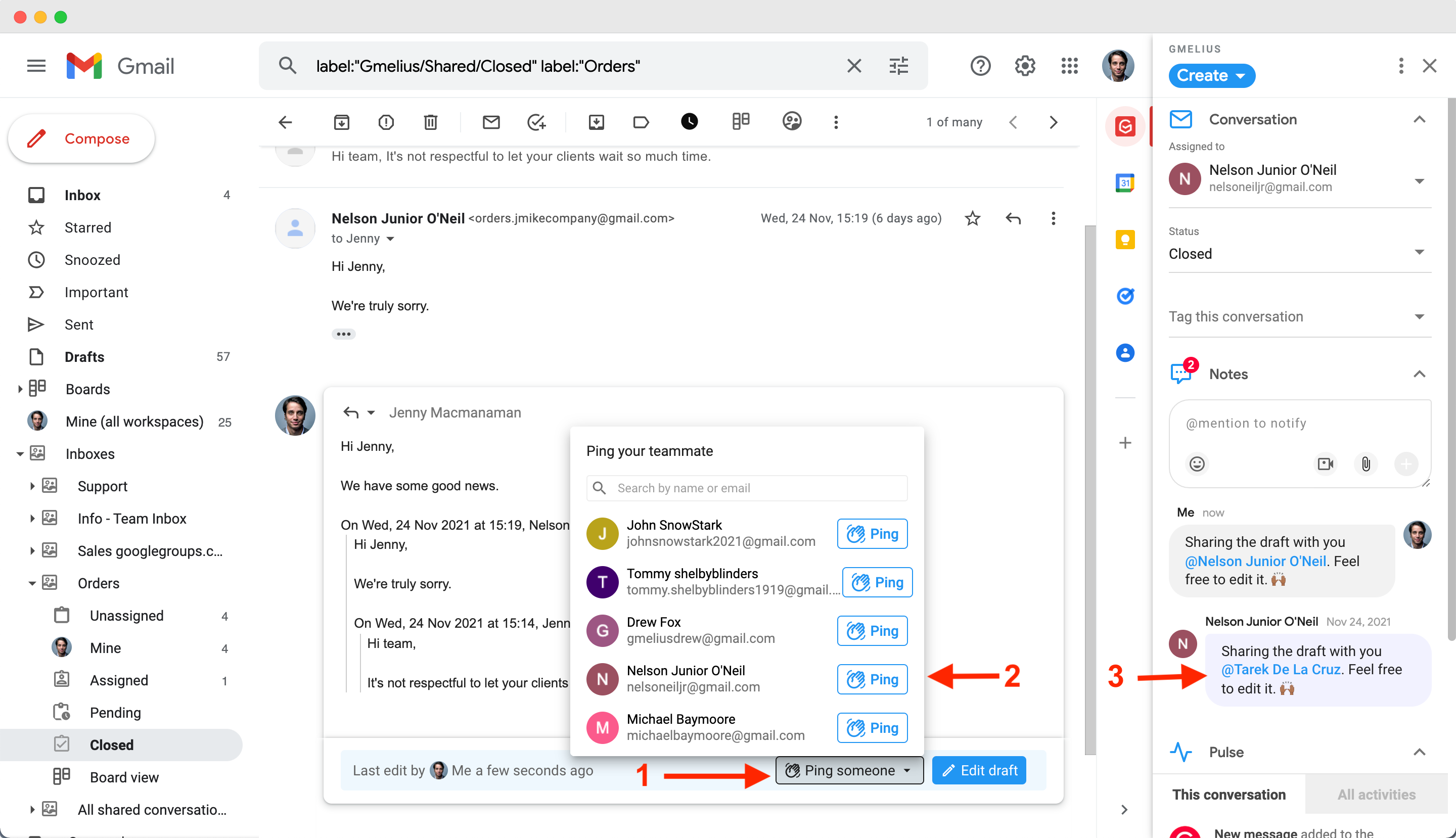 If you
connect your workspace to Slack
, you can choose to get notified for notes in the channel. This way, someone gets pinged to edit a draft you get notified in the Slack channel.
Edit a draft
Make sure to check your Team pulse to see when you are pinged on a draft. See
here
to filter your Team pulse.
Click on Edit Draft to edit the draft;
When you are done, click on Save draft.