Email tracking is not working
Email tracking is not working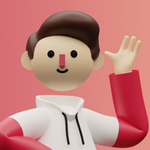 Updated by Gmelius
First, ensure that the Gmelius extension is installed and enabled in your browser by following the instructions of this article (step A).
Then, ensure that email tracking is enabled in your compose window, i.e., click on the double tick icon at the right of the SEND button then click on the dot next to "Track this email" or "Track all emails by default". A further sign that the email will be tracked is that the double tick icon is blue.
Troubleshooting steps:
Ensure that email tracking is enabled in your compose window.
Click on the three-dot on the right of your compose window and make sure that "Plain text mode" is disabled - otherwise, Gmelius won't be able to inject its trackers.
Once your email is sent and if you wish to test Gmelius' email tracking feature, please ensure to open the test email on a device where Gmelius is not active (e.g., your phone or another browser). Why? Because our software is configured to block all Gmelius trackers to prevent false positives, and this even if you turn off the "detection of trackers" in your Gmelius settings.
In some instances, the tracking feature won't work due to a conflict with one or several of the extensions installed in your browser.