Gmelius SLAs and System Requirements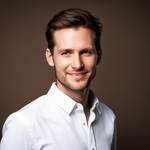 Updated by Gmelius
Standard Processing SLAs
The timely execution of Gmelius services is critical to enabling your workflows to operate smoothly. The article below outlines target SLAs and limitations for various features in Gmelius. These features can include email sequences, sync events, and evaluating and processing rules. 
We have built our system to be highly scalable and performant while ensuring your data is secure. As such, here are the performance expectations:
Sequences:
Typically, sequence stages will take under 5 minutes to process. Occasionally they may take up to 60 minutes if there are extreme spikes in simultaneous sequences being sent.
Sequences are limited to 500 per user.
Rules:
Most rules are executed within a few minutes from the time they are triggered. Occasionally they may take up to 120 minutes if rules are extremely complicated.
Emails (Campaigns):
Gmelius may limit the number of emails sent by a single user in a day as described in the article here. This helps ensure users are not rate-limited by Google. If you wish to bypass these quotas, Gmelius supports custom SMTP servers.
Learn more about Google's sending restrictions and best practices 
here.
Campaigns are limited to 100 per user.
Email Sharing:
To ensure the most responsive experience on the platform, the following sharing limitations are hardcoded in Gmelius:
From 100 to 2,000 emails per month per team for the Flex plan, depending on your chosen subscription.
10,000 emails per month on any of the following plans: Starter, Plus, Growth, Team, CRM, and Business.
300,000 emails per month for the Pro and Enterprise plans.
Other limitations include:
3,000 notes per month per subscription.
1,000 shared labels per user.
1,000 templates per user.
System Requirements
The Gmelius Extension is supported in the current stable desktop release of Google Chrome and the immediately previous stable desktop release of Google Chrome. For example, if the current stable release of Google Chrome (as defined at Chrome Platform Status) is Chrome 90, then the versions supported are Chrome 90 and Chrome 89 for Windows, macOS, and Linux. Older versions of Chrome may function but are not actively supported by Gmelius. 
In addition to the hardware requirements applicable to your operating system, the Gmelius Extension requires at least 8GB RAM installed on your system for optimum performance. Users in lower RAM environments may encounter slow performance. The Gmelius extension also requires that your display supports a resolution with a width of at least 1280 pixels. A narrower display width may result in loss of functionality. 
Gmelius do not support Chromium-based browsers other than the official Google Chrome release.
Other apps that make Gmelius available, such as Shift, Mailplane, Wavebox, and similar tools, are not supported by Gmelius. If you encounter an issue using Gmelius in one of these tools, contact the tool vendor for support.