How Gmelius notifications work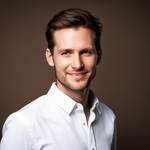 Updated by Gmelius
Team Pulse
Integrated into your right-hand Gmelius sidebar is a real-time notification feed called Team Pulse. In the Team Pulse, you can see any new activities related to tracking, scheduled meetings, and sharing such as new unassigned emails, assigned emails, and notes.
By clicking on a notification you will be redirected to the conversation.
New notifications are marked with a red dot on the top left corner of the user's avatar in the notification (see image above).
More information on how the Team Pulse notification works and how you can personalize it.
Desktop Push Notifications
Enabling push notifications will send you a desktop notification is a one-step process to keep you informed of any new sharing or tracking activity no matter where you are on your desktop.
To turn on push notifications and personalize them follow the steps 👉here
Email notifications for notes with @mentions
Enabling email notifications for notes will ensure you don't miss any important notes whenever you're @mentioned.
To activate email notifications for notes, head to your Dashboard and under Email Notifications, tick the "@Mention in note" box.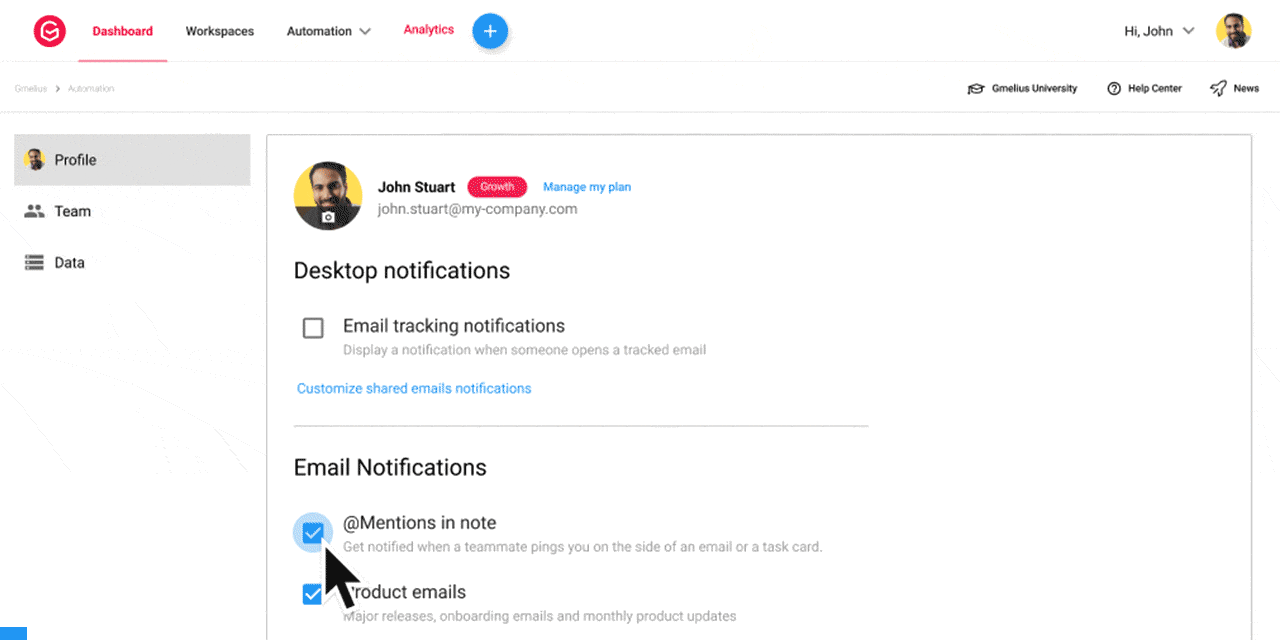 Slack Integration
By connecting a Gmelius shared inbox or a shared label, you can see any new sharing activity as a Slack message directly in your channels and receive notifications via Slack. 
How to connect your shared inbox into Slack.
Mobile Notifications
Currently, in beta version, our mobile apps for android and iOS allow you to stay notified on the go.