Feature Deprecation Process & Policies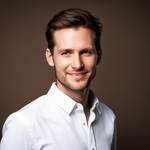 Updated by Gmelius
Feature deprecation is an inevitable part of SaaS software development. As a Gmelius customer, your subscription pays for the continuous improvement of our solution. Any Innovation, of course, brings change, and change is hard - especially since we are such an integral part of your team's daily work life.
With this in mind, our goal is to minimize the impact on your organization with timely announcements, training, always-available customer support, and most importantly and if relevant, an improved alternative to the deprecated functionality.
"Deprecated" means we intend to remove the feature or capability from a future release. The feature or capability will continue to be present in Gmelius (i.e., End of Service Life) until it is officially removed. This deprecation notification can span a few years.

After removal, the feature or capability will no longer work (i.e., End of Life).
Key Terms to Understand Are:
End of Life: The feature is at the end of its useful life, and we intend to stop selling, supporting, or sustaining it in favor of recently-developed and improved functionality.
End of Service Life: As a step toward removing the feature, we will no longer provide customer or technical support (bug fixes).
The table below includes all current and planned feature deprecations.  
| | | |
| --- | --- | --- |
| Feature | End of Service Life | End of Life |
| Smart Snooze | October 01, 2019 | TBD |
| Send Later | October 01, 2019 | TBD |
| Recurring emails | October 01, 2019 | TBD |
| Gmail Customization Features | September 01, 2019 | March 01, 2020 |
| Location Email Tracking | April 05, 2021 | June 01, 2021 |
| Link Tracking | June 1, 2022 | October 30, 2022 |
| Email Tracking | February 1, 2023 | TBD |
| Loom Integration | March 1, 2023 | March 1, 2023 |
FAQs
To help you understand the how, why, and when of feature deprecation, we have provided the following frequently asked questions to address your most pressing questions.
Why does Gmelius deprecate features?
To continually improve and offer a solution up to par with the current norms of work, we will periodically deprecate or replace one feature with improved functionality; always with the goal of improving your user experience.
Supporting out-dated features negatively impacts the value that we bring to our customers as well as the Gmelius teams that support them.
Product & Engineering: A feature is typically deprecated because there is a new and better way to deliver that particular functionality. Maintaining both old and new features ties up these valuable human resources and negatively impacts the cost to support the product which thereby impacts future development plans. Streamlining the support of our features enables the product and engineering teams to move faster in their efforts to continually improve the product.
Customer Support, Training & Implementation: We aim at offering high-level support to all levels within your Gmelius experience from onboarding to scaling your team. The cost of the human resources associated with this service is significant. Maintaining staff trained to support you on multiple, out-dated features is costly and inefficient. Most importantly, it impacts the team's ability to offer a fast, effective service.
Customer Impact: Change management is never fun. That's why we make every effort to develop features and functionality that delivers a significant improvement in your Gmelius experience. Making sure that you know of, and are actively using, new developments is key to your satisfaction. This ensures that you are using functionality that Gmelius is actively supporting today.