How to assign emails in a round robin
How to assign emails in a round robin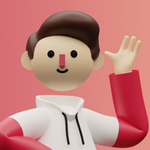 Updated by Gmelius
As a team, you need to improve efficiency and ensure equal and prompt assignment of emails. Moreover, if your team receives a high volume of email conversations in their shared inbox, a manual assignment can prove quite cumbersome to use.
Gmelius Rules can automatically assign (i.e., auto-assign) emails received in a shared mailbox to the users of the shared mailbox in a round-robin manner.
You can create Rules in your Gmelius dashboard: gmelius.io/automation/rules/create
Automated round-robin assignments mean that each received email that meets specific criteria is auto-assigned to a different user based on the total number of their open conversations/tickets.
In this article we'll cover how to:
Click on the Gmelius logo on the top right corner of your Gmail sidebar > Create > from the drop-down select: Rule
Direct link: https://gmelius.io/automation/rules/
You can create Rules for the shared inboxes and labels you've created unless you hold any of the following roles in your Gmelius subscription: Gmelius Admin, Manager, and Team Manager (all team shared inboxes and labels).
Enter a name for your rule and select a shared inbox or label to associate this rule!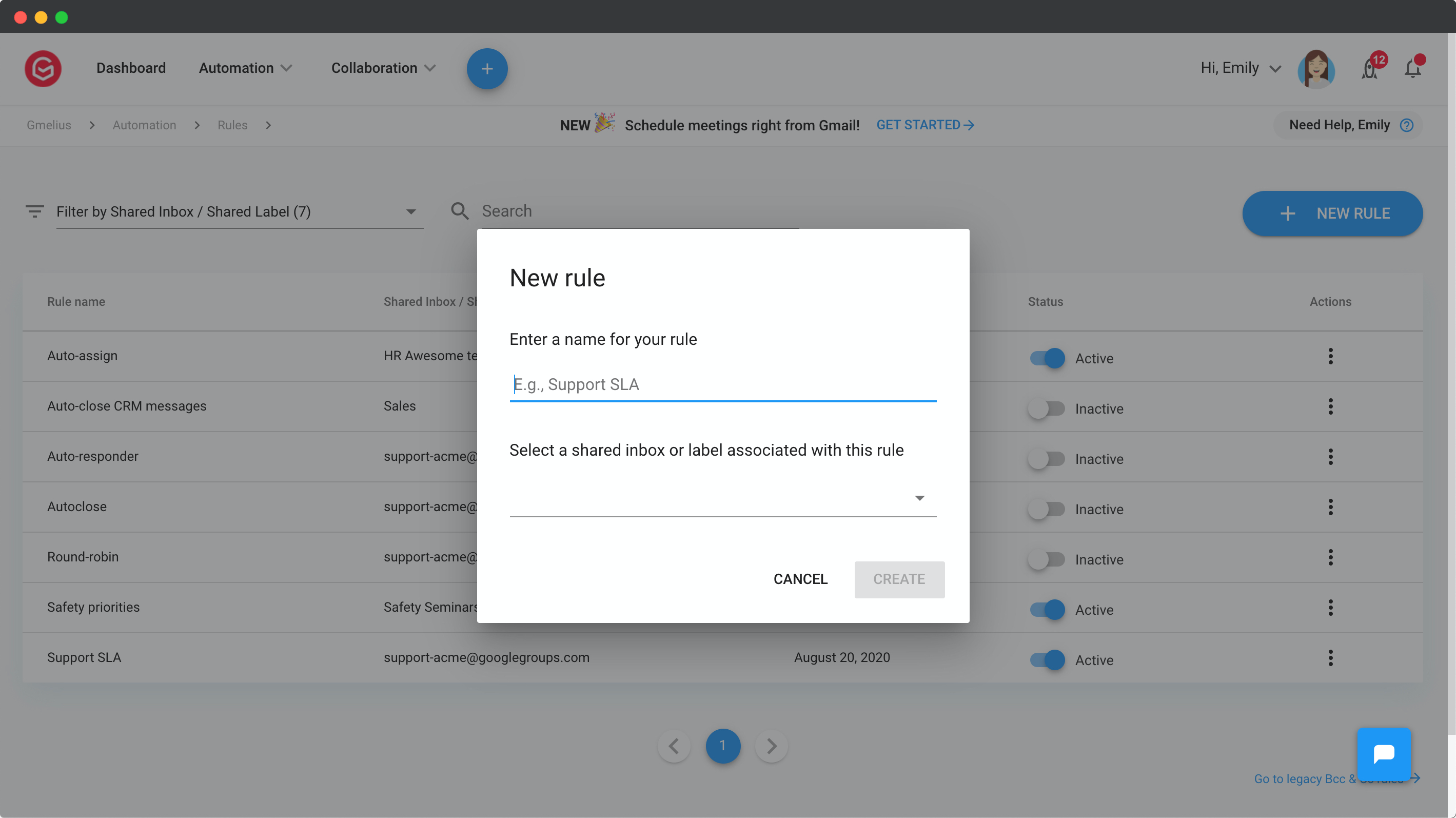 Create your auto-assignment in a round-robin rule. Every rule needs three things:

"When (For Each)" trigger conditions determine the rule to be applied
"If" filter conditions determine the criteria that have to be met for the rule to be applied
and "Then" actions; set of actions that will be applied to the conversation if the conditions are met.
Specify the criteria and conditions that match your workflow, e.g., for each new conversation and on the actions section select: Assign to
Then "Any teammate with the least open conversations".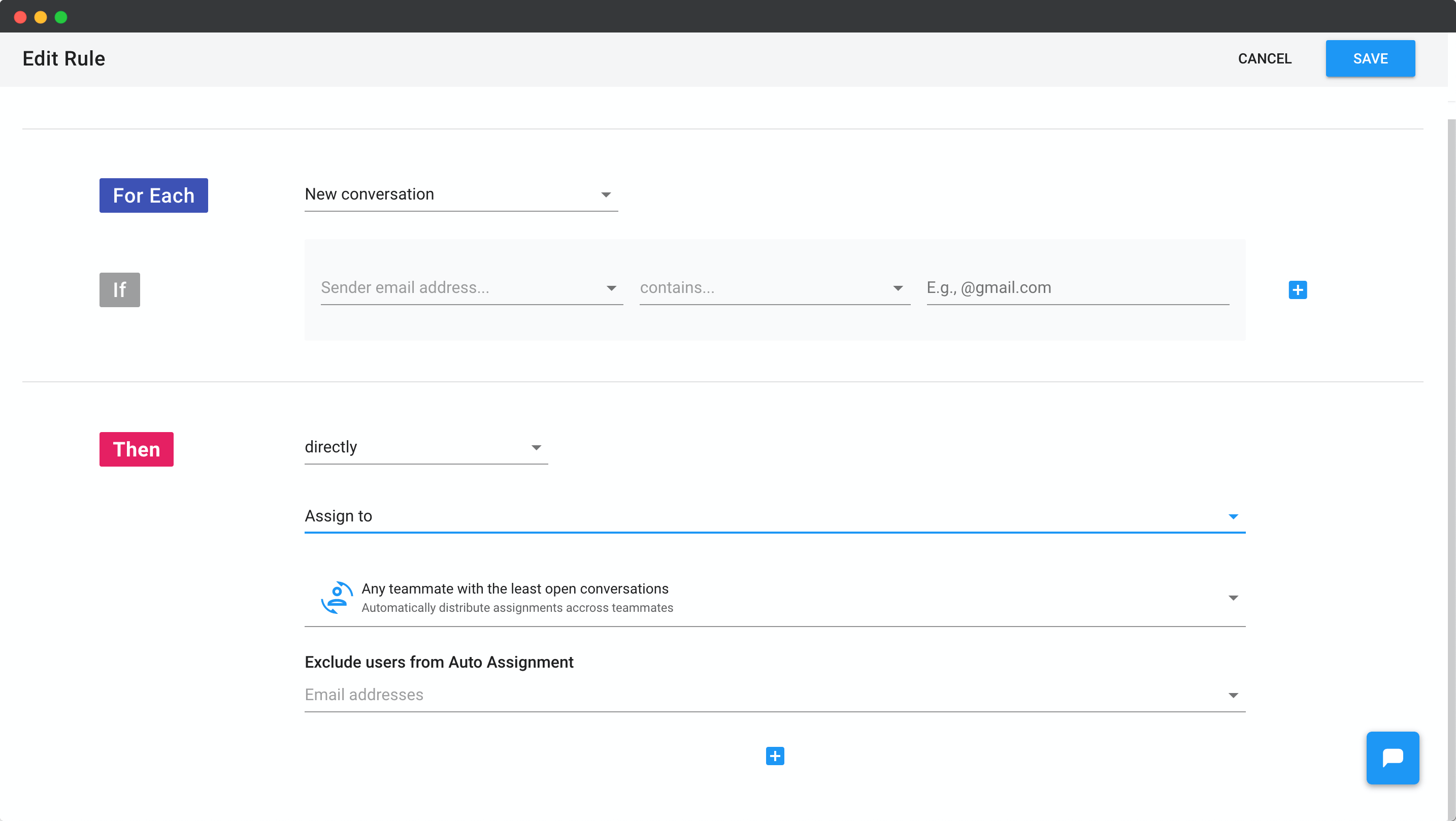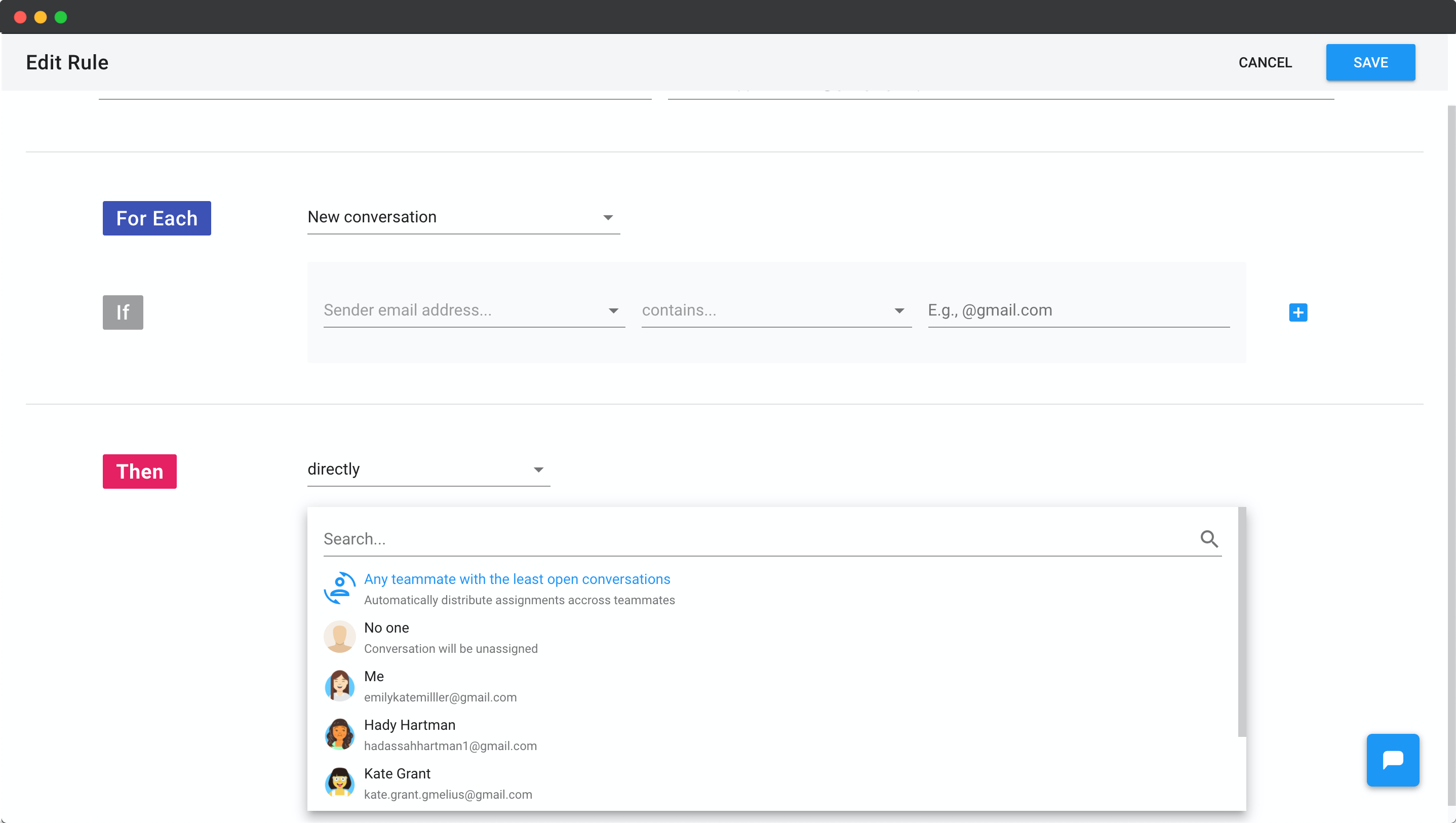 Save your rule, and your assignment in a round-robin is set!
Exclude Users from the Round-Robin Queue
You might want to exclude certain users from automated round robin assignments. You can do that by using the 'Exclude users from Auto-Assignment' option.