How to connect Gmelius to Slack
How to connect Gmelius to Slack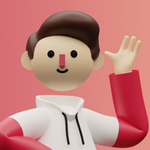 Updated by Gmelius
With the Slack integration, Gmelius will send a Slack direct message every time a new email arrives into your Shared inbox or shared label. You and your team can assign conversations, add internal notes, set the status of each ticket and even reply to emails directly from Slack. 
Connect Gmelius to Slack
Go to your Shared Inbox or Shared Labels dashboard tab, click on the three vertical dots to link a shared inbox/label with a slack channel and select the Slack integration entry.
Click on "Add a Workspace"
Click on "Allow" to allow Gmelius to communicate with Slack.
Choose the Slack channel where you want to receive notifications for new emails, notes, assignments, etc.
Decide what notifications you would like to see on Slack.
Click Done...and then, Gmelius is in Slack!
Once your shared inbox or shared label connected, any new incoming email, note, assignment and change of status will be reflected in Slack. And from Slack you can:
Reply to emails
Add a note to an email conversation
Assign the email to a teammate part of the shared inbox or shared label connected to the Slack channel
Change the status of an email conversation
Start collaborating from Slack
Click on one of the actions you want to accomplish
Link Slack to your Gmelius account
This is a one-time operation giving Slack the authorization to connect with Gmelius.
A small window will pop-up in the center of the screen to accomplish the action you want.
...your teammates can now see your replies, assignments, notes or change of status in Gmail.