Is Gmelius GDPR compliant?
Is Gmelius GDPR compliant?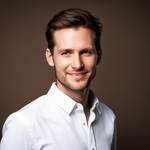 Updated by Gmelius
Gmelius is committed to complying with the General Data Protection Regulation ("GDPR"), and enabling our customers to comply with the latter data protection law. We follow a strict Privacy by Design framework and maintain a robust privacy and security program that we continually assess and improve. We understand the GDPR has robust requirements and obligations for both data controllers and data processors and we are committed to helping our customers use Gmelius in a compliant manner.
We encourage you to read our Data Processing Addendum (DPA) so that you can be confident your data is processed in a lawful and transparent manner.  If you are (or your use of our services) is subject to the GDPR, you can read and accept the DPA by signing in to your Gmelius dashboard and head to: https://gmelius.io/account/privacy
Finally, an overview of our Security Policies and technology is available on our website, and it's worth a read.
Other useful resources: