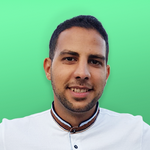 Updated by Mamdouh Abdel Meguid
Yes, Gmelius offers a public API that will help you create integrations based on its core resources for collaboration: shared email conversations and kanban boards. Sequences are also available in the API.
Examples of what you can do:
Assign emails to the right teammate based on ownership in your CRM
If you have an e-commerce platform, you can sync customer details in internal email notes
Automatically export new contacts and email conversations from Gmail and store them in Google Sheets or any other external database.
Create custom automation workflows with our API. 
To start creating your integrations and automation with the API, check out the documentation here.