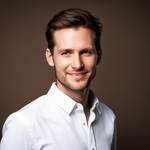 Updated by Gmelius
Sunsetting Email Tracking

Email tracking has been discontinued and is not available for new Gmelius users due to new data protection laws (e.g., GDPR).
You can learn more about the
reasons behind this decision here
.
If you want to know if a particular email will be opened, click on the double tick icon next to the Send button before sending the message. A draft will be tracked when the check-marks are blue.
You can also enable the tracking feature by default for all emails. Once you compose an email, click on the double tick at the bottom of the compose window, and in the pop-up that appears activate by clicking "Track all emails by default" (dot turns blue). 
From then on, all your sent emails will be tracked automatically.
 Please ensure 3rd party cookies are enabled or that gmelius.io is whitelisted. See the steps
here
to enable them.