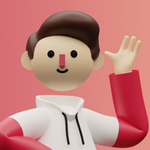 Updated by Gmelius
Manage users
Users with the role of "Admin" or "Manager" of a Gmelius subscription can manage users under their Gmelius subscription by heading to gmelius.io/account/team
The Manager role is available for our Growth and Enterprise customers.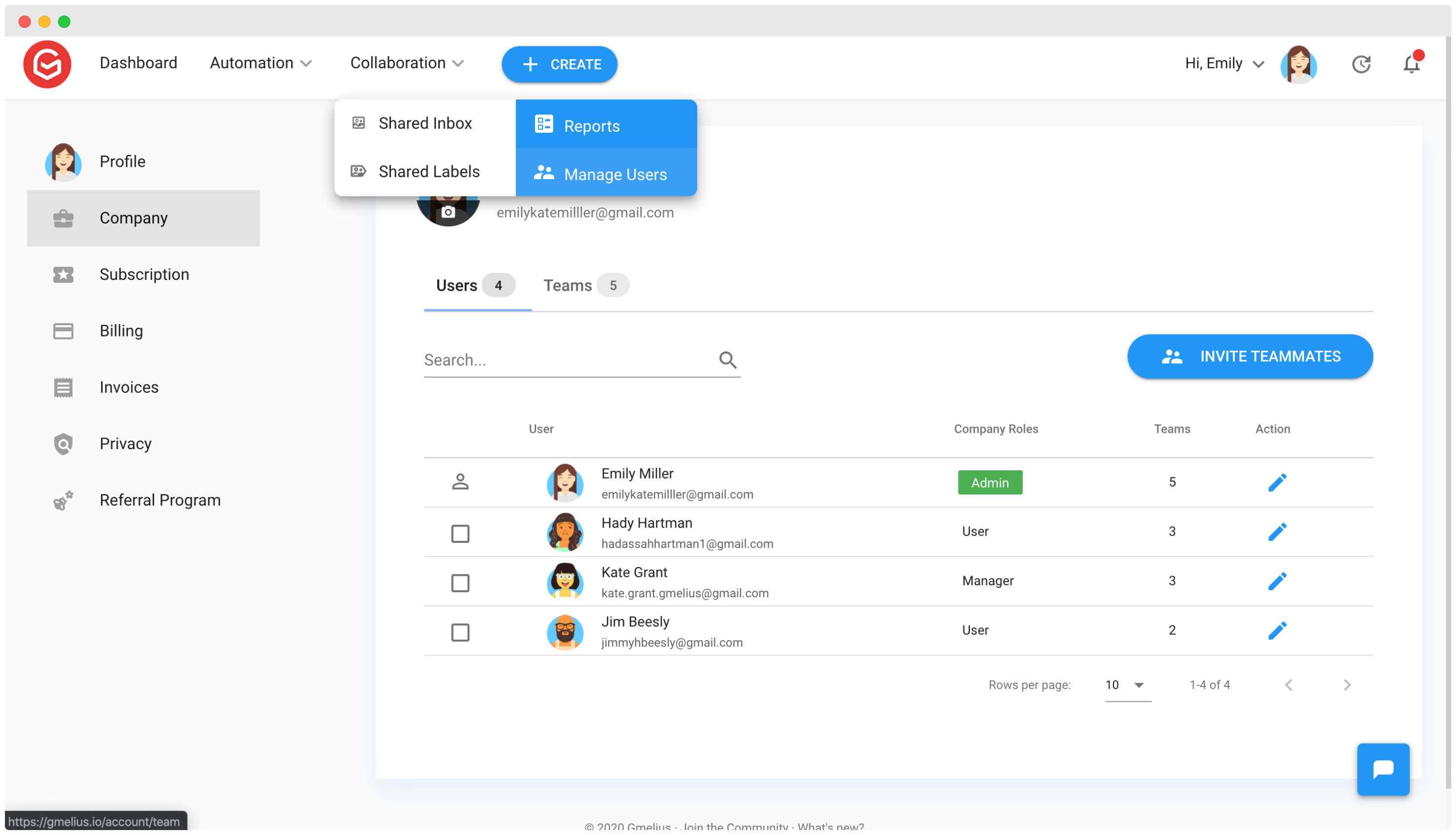 Add users
To invite team members, go to https://gmelius.io/account/team/add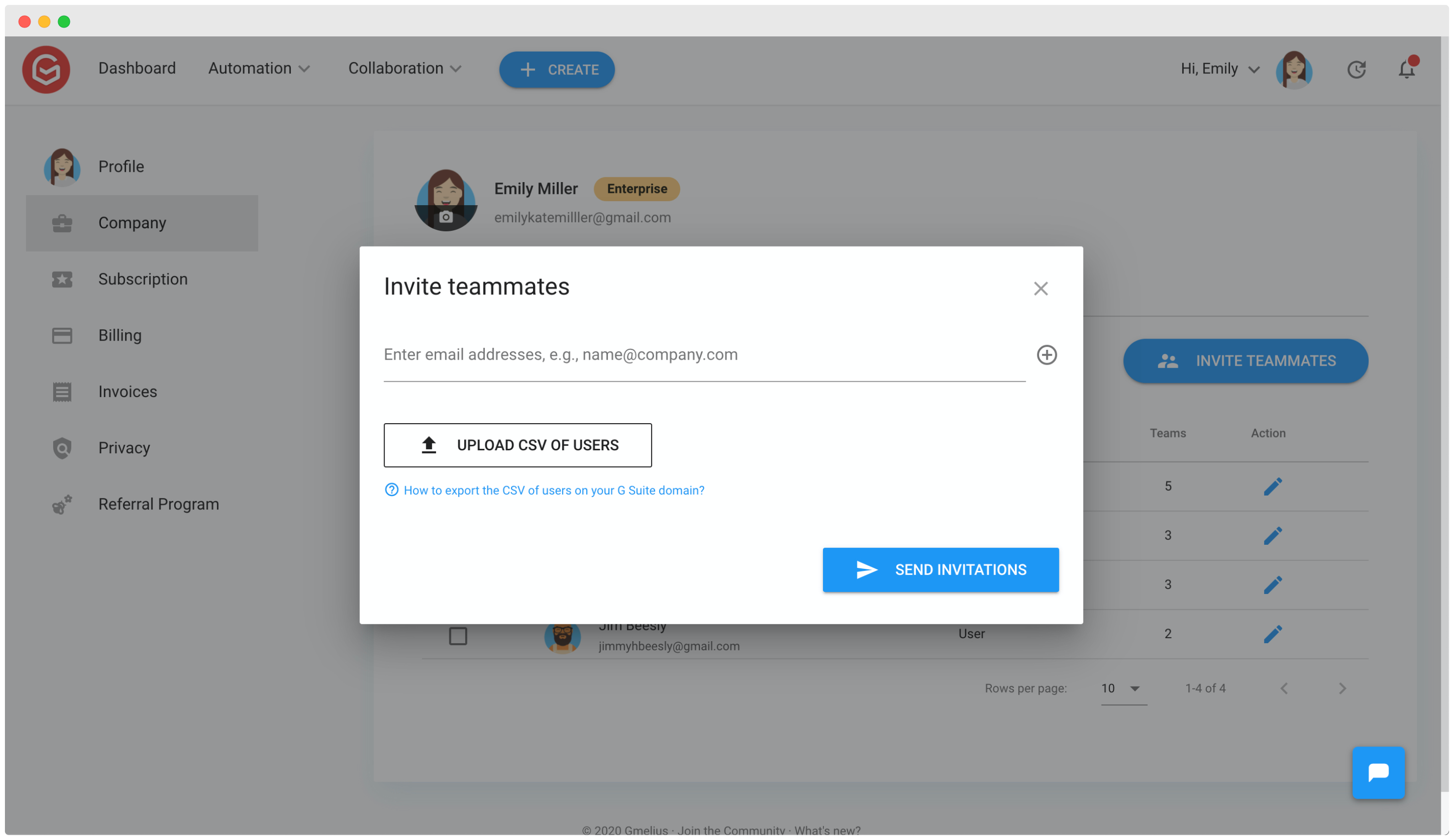 Remove users
Go to gmelius.io/account/team
Select the user(s) you wish to remove in the default "Users" tab
Click on the red Remove button at the top right corner of your users' list.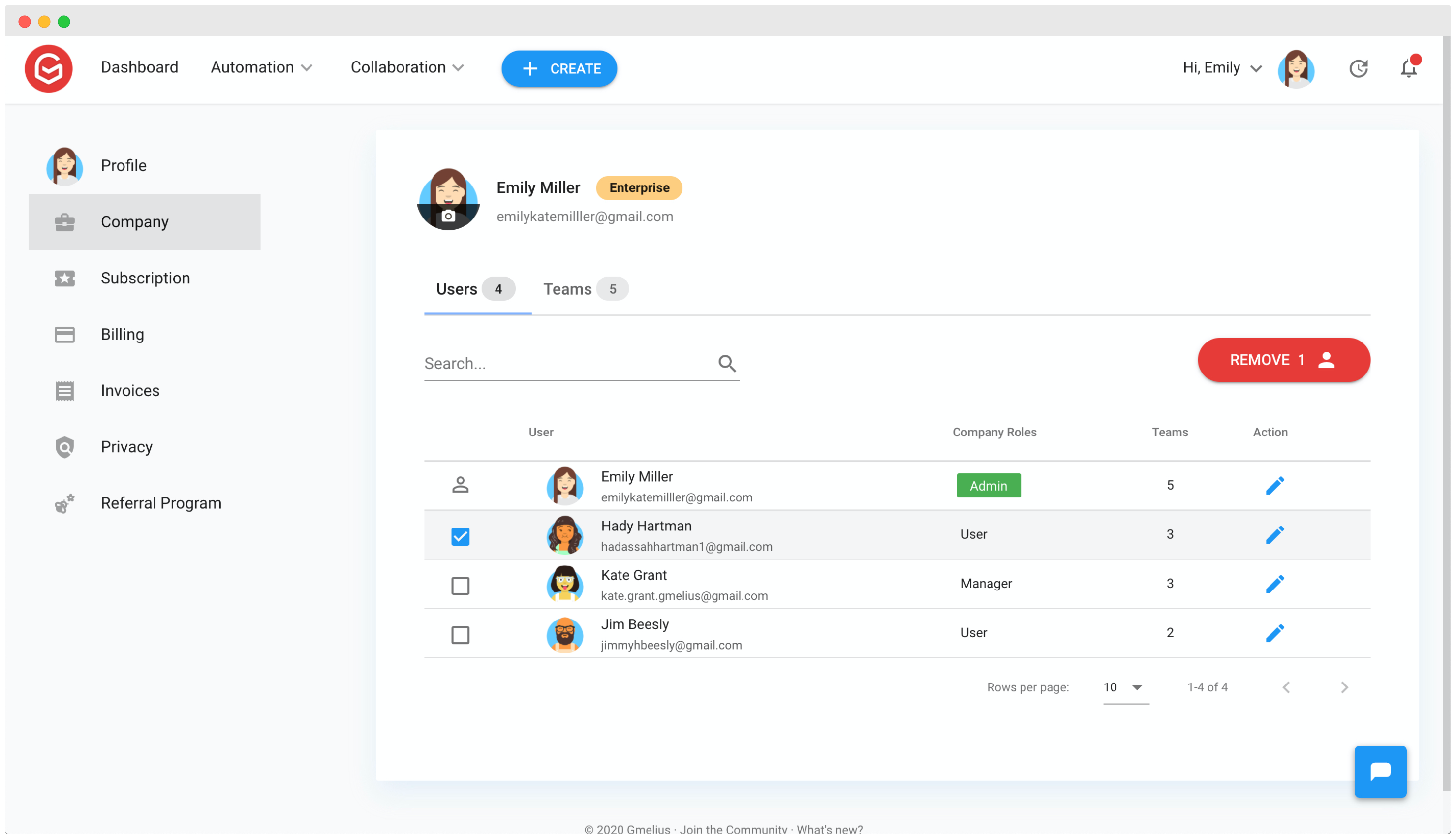 Replace users
First, remove the user(s) from your subscription.
Any unused time will be automatically and instantaneously credited to your account.
Add the new users
Any credit from the removed users will be allocated for the addition of the new user.
All users follow the billing cycle of their team's subscription and the cost of their addition is prorated to the billing cycle of the latter subscription.
Maximum number of users you can have on your Gmelius plan
| | |
| --- | --- |
| Plan | Number of users |
| Free | unlimited but restrictions in usage |
| Plus | up to 10 (billed per user) |
| Growth | up to 50 (billed per user) |
| Enterprise | unlimited (billed per user) |
Put differently, a customer on the Plus plan can add up to 10 teammates on her plan and will be billed for these 10 seats. If she needs to increase the size of her team, she will be automatically upgraded to the Growth plan which can support up to 50 users.
All billing operations are pro-rated meaning what this customer paid for the Plus tier will be taken into account and deducted from her coming fees whenever she upgrades to the Growth tier.