How to cancel your subscription
How to cancel your subscription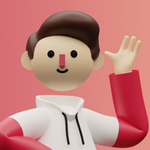 Updated by Gmelius
If you need to switch your active subscription to a new or different email address, please
view this article.
If you're trialing Gmelius, you don't need to do anything as you'll be automatically downgraded to our Free plan at the end of your trial period.
You can directly cancel your Gmelius subscription at any time from your account page. Any monthly or annual payments you've already made are nonrefundable (for more information please see Refund policy).
When you cancel your subscription, the cancelation become effective at the end of your current billing cycle. For the remainder period your subscription can be transferred to another active subscription.
You are accountable for the entire upfront fees associated with your chosen subscription period, even upon early termination of use.
Instructions
Ensure you're the administrator of your Gmelius subscription
Click on I wish to cancel my subscription

at the bottom-left of the page
Pick the cancelation reason and follow the instructions associated with your type of account. Once confirmed, your subscription will be canceled at the end of your current billing period. Put differently, your account will be reverted to the free plan at the end of the current billing period.
For any further questions, please send an email to 💌sales@gmelius.com