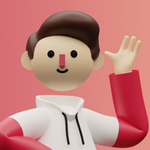 Updated by Gmelius
All Gmelius plans are billed in advance in accordance with our pricing schedule. The team at Gmelius, will work together with you to review all refund requests on a case by case basis.
In our effort to treat everyone equally, note that there would be no refunds for monthly payments, downgrades to a lower tier or removed users. In the event of any of the above, the corresponding credit will be applied to your subscription.
We do not offer refunds for partial months of service on annual plans - which is how we are able to offer a steep 25% discount in comparison to monthly plan. However, we're happy to transfer the remainder of the subscription to another email address. Write us at support@gmelius.com to request a transfer of the remainder of your subscription to another user.
For more information on our Terms of Service, please visit our website: https://gmelius.com/legal/terms