Set up a Customer Satisfaction Score (CSAT), CES or NPS with Gmelius and Nicereply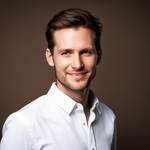 Updated by Gmelius
Enrich your shared inboxes and other Gmelius workspaces with CSAT, CES and NPS thanks to the Nicereply's integration.
This integration is available for free while in its Preview phase.
How the integration works
The first thing you need to decide is what satisfaction metric you'd like to measure. Nicereply offers three metrics: 
If you choose a CSAT survey, you can also choose the type of rating scale. See the examples below:
After you decide what metric you want to measure you need to decide which distribution option to use. You can either measure customer satisfaction directly in the Gmail signature associated with your shared inbox's email address, a Gmelius template or via a trigger within a Gmelius rule.
Trigger is an action that is caused by an event in Gmelius - in this case it is the closing/resolution of a conversation. After a conversation is closed a survey is triggered by this event. 
Nicereply will send an e-mail survey to every customer your company had a conversation with after it is resolved. You can edit the trigger behaviour - for example edit the number of hours since the resolution of the ticket after which the survey is sent. 
If you choose email template you copy Nicereply survey code and insert it into your Gmelius email template. In this case a customer will be able to rate your agents after each interaction once the email template is inserted witin the reply of your agents.
The simplest integration is the addition of Nicereply survey code to your agent's Gmail signatures or shared inbox's email signature (i.e., signature associated with the email support@).
Email signature set up instructions
After you decide which satisfaction metric you want to measure, follow the respective instructions below to start gathering actionable feedback directly in your Gmail signature:
CSAT: Customer Satisfaction Score email signature setup guide
CES: Customer Effort Score email signature setup guide