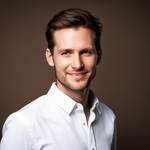 Updated by Gmelius
How to get invoices with your company details
To save or print Gmelius invoices, sign into your Gmelius dashboard using the account that is the subscription's administrator or billing manager, then:
Enter your company's details and save them
Click on the download's icon at the very right of the invoice to access it.
How to read your invoice
Billing Frequency
Gmelius has two options for billing frequencies, monthly or yearly. Both plans require payment upfront, and yearly plans offer additional savings (up to 25% off) to your team. You cam change your billing frequency to a yearly-billed one under gmelius.io/account/subscription 
Upon subscribing to a Gmelius plan, you will immediately be charged, and your billing date will be set: either every month or every year, from that day on.
Adding teammates
When you add teammates to your Gmelius account, a charge will immediately occur for a pro-rated amount for the remainder of that month or year. In the example below, you can see that the number of users on a monthly-billed Plus plan increased from 16 to 17 users. The date range and price is pro-rated to the remainder of their monthly-billed plan.
Removing teammates
When licenses are downgraded (e.g., from the growth to the plus plan) or users removed, you will not receive a refund but credit for the unused time of that license/user.  The credit will be used towards any future billing. 
All payments are processed by 
Stripe
, a PCI Service Provider Level 1.