Difference between my legacy plan and the current ones
Difference between my legacy plan and the current ones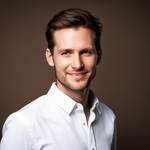 Updated by Gmelius
At Gmelius, we firmly believe in innovation and continuously strive for improvement. Our feature-set has been evolving to meet the current market demands and fit our mission and vision to simplify the ways of teamwork. An evolving feature-set led to the restructuring of our plans.
An analytical breakdown of our current plans can be seen here: https://gmelius.com/pricing
All of our legacy plans remain active for their existing subscribers. They are not available to new sign-ups or users who have canceled their legacy plan and want to resubscribe to a paid tier.
Below are the legacy plan's equivalence to the current plans:
| | |
| --- | --- |
| Enterprise | Pro |
| Business | Growth |
| CRM | Growth |
For any further questions or clarifications, please contact us at 💌 [email protected]