How to connect your Zoom account to Gmelius Meetings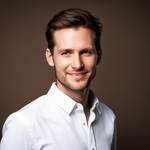 Updated by Gmelius
Automatically create Zoom meetings when meetings are booked on your Gmelius' meetings scheduling link.
Zoom's seamless video conferencing platform makes it the perfect tool to connect to Gmelius.
In this article, we'll walk through how to do so.
Head to your dashboard (Automation > Meetings): https://gmelius.io/automation/meetings select an existing meeting to edit or create a new one.
Under the section Meeting Details, Google Calendars locate the field Select a conferencing.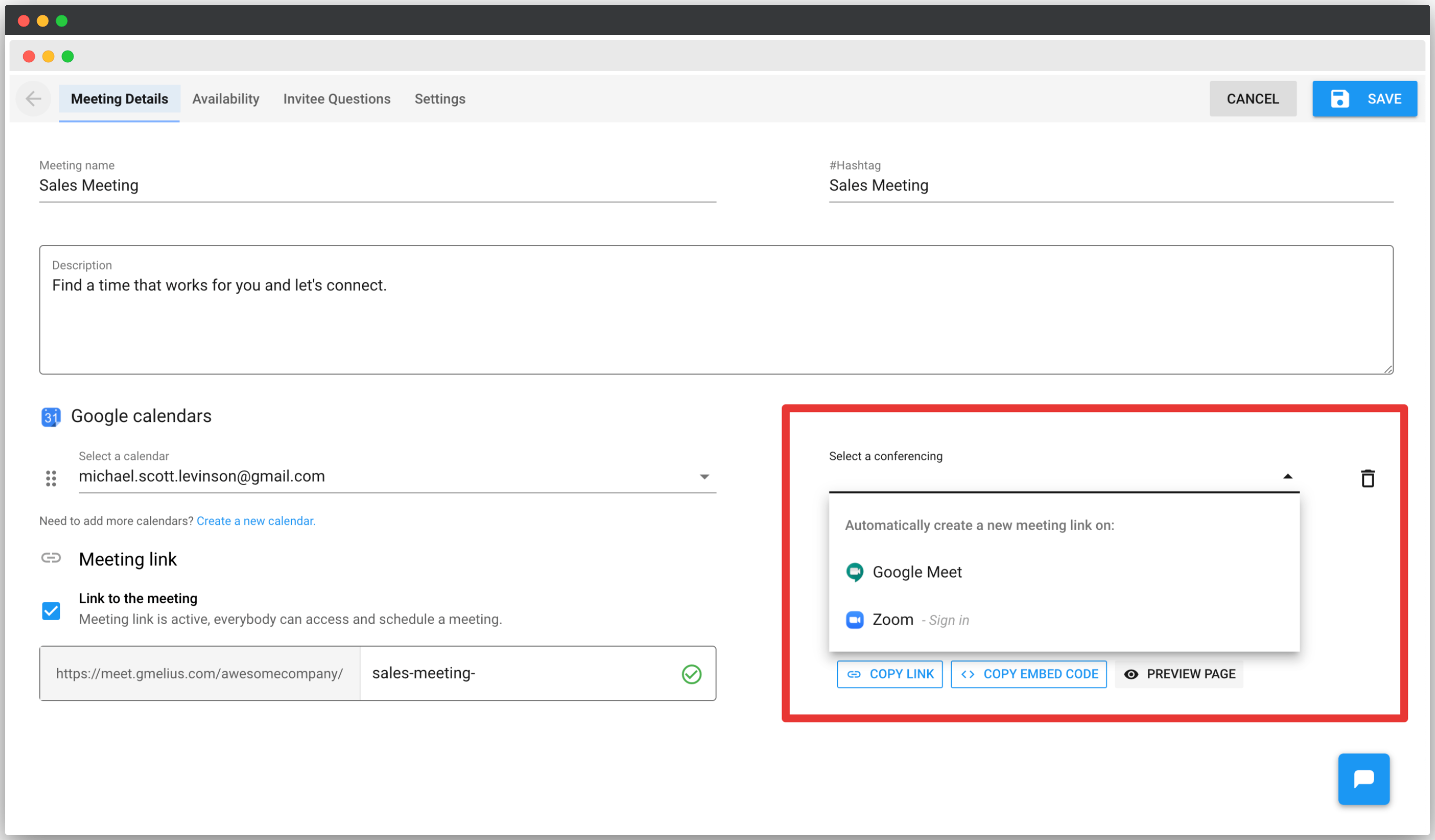 From the drop down select 👉 Zoom.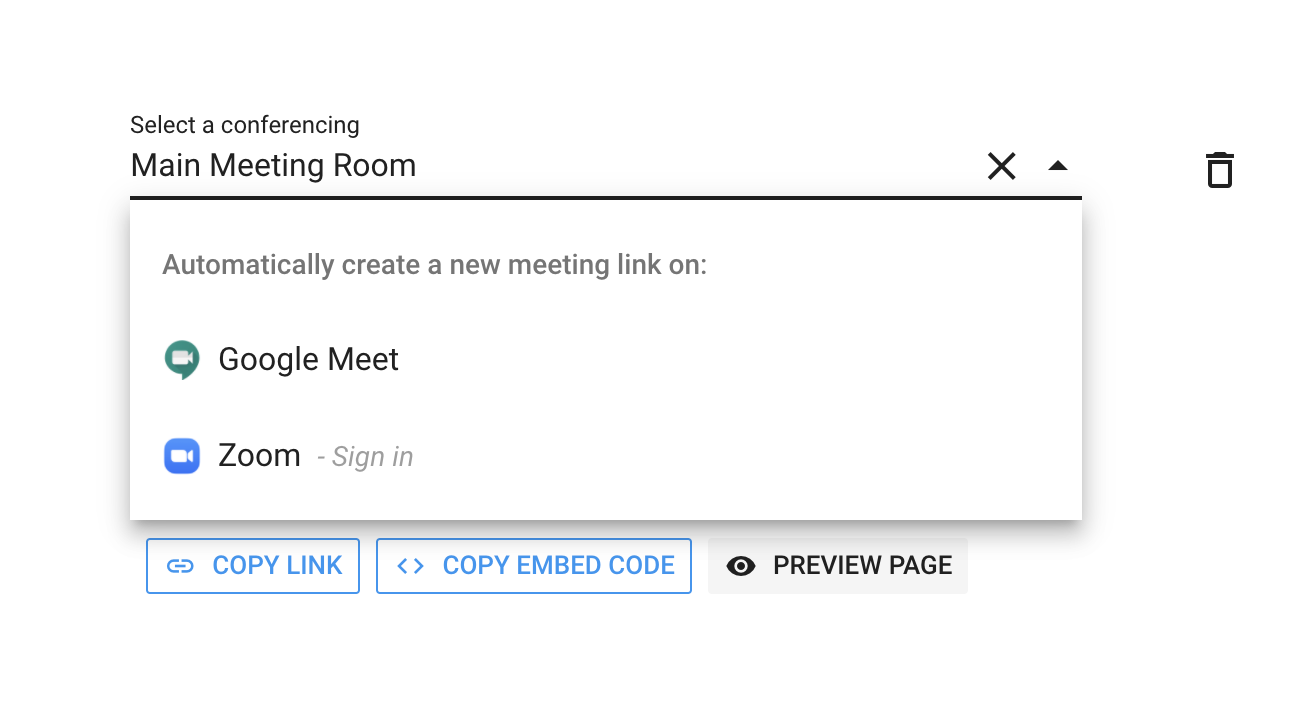 Sign in to your Zoom account.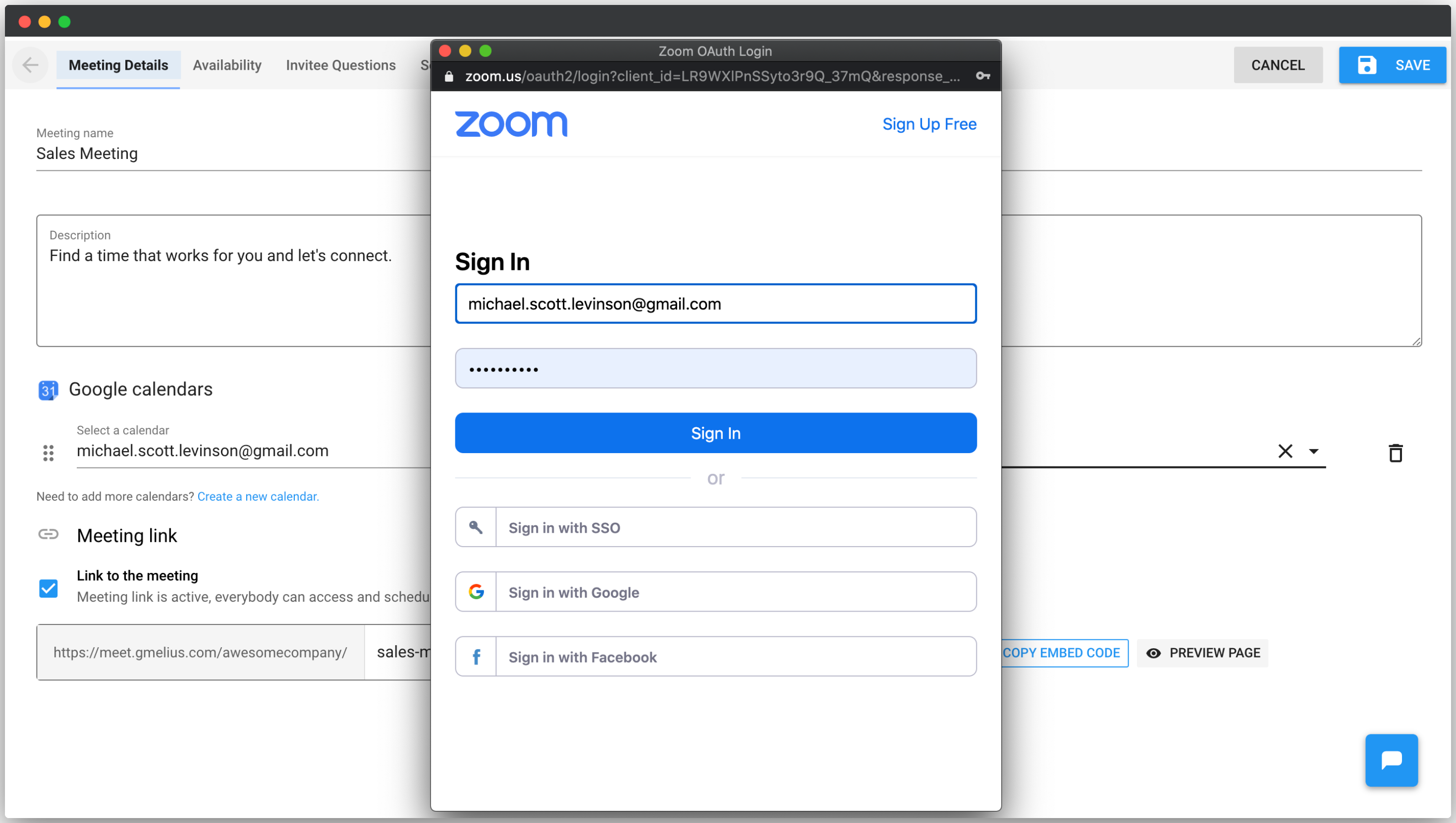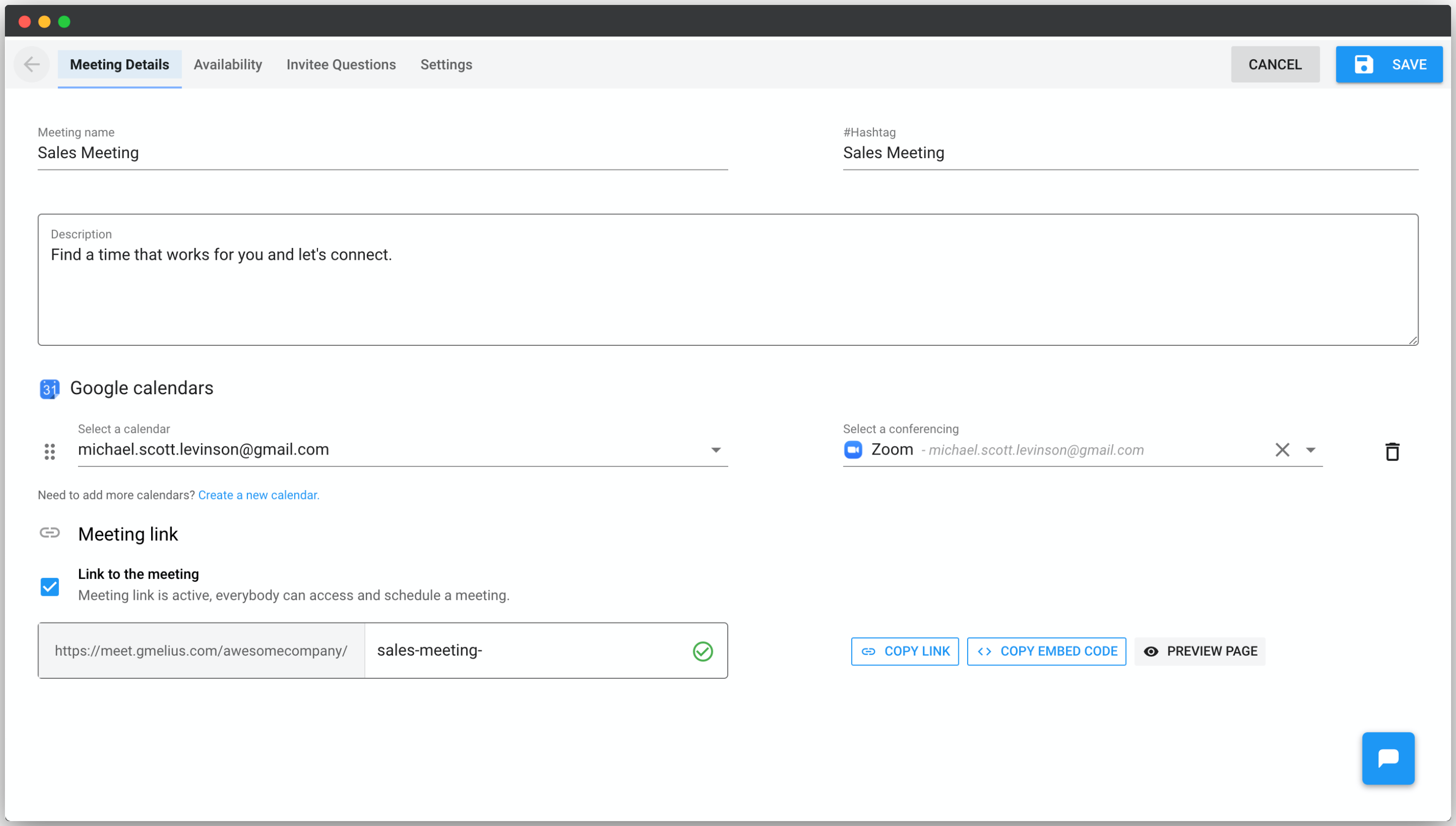 Click on SAVE. That's it!
Zoom know has been set as the conferencing option for your meeting. Now, every time someone schedules a meeting on this scheduling link, Gmelius will generate a new Zoom meeting and add the join url to the location field of the calendar event.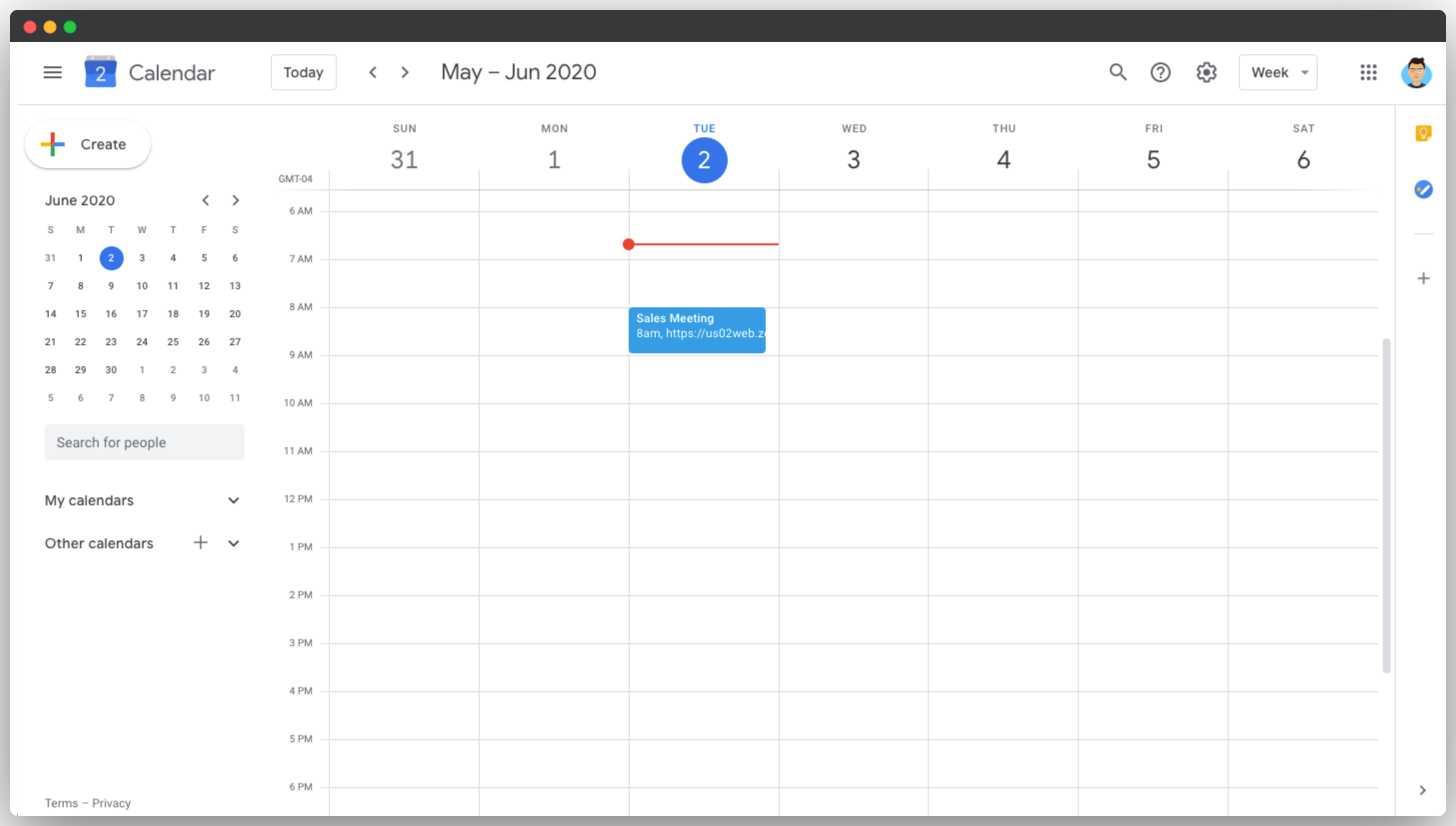 Uninstalling Gmelius from your Zoom Account
Login to your Zoom Account and navigate to the Zoom App Marketplace.
Click Manage > Installed Apps or search for Gmelius.
Click on Gmelius.
Click Uninstall.
If you have any questions, don't hesitate to reach out to our team at 💌 [email protected].
To start scheduling meetings with your contacts, check out this article.