How to create Gmail shared labels
How to create Gmail shared labels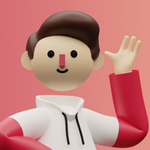 Updated by Gmelius
Shared labels will help you manage projects, accounts, delegate emails and overall collaborate with your team.
How to share a Gmail label from the dashboard
To create a shared label head here 👉 gmelius.io/workspaces and click on "+ NEW WORKSPACE".
Choose the workspace Shared label
Enter name of the new Gmail label you want to create or select from the drop-down list existing Gmail labels that you want to share with your team. The latter option allows you to share Gmail labels in bulk.
You can decide whether you want each email conversations assigned to appear in the regular inbox of the user assigned and then click
NEXT
. A
rule
will be created to perform this action.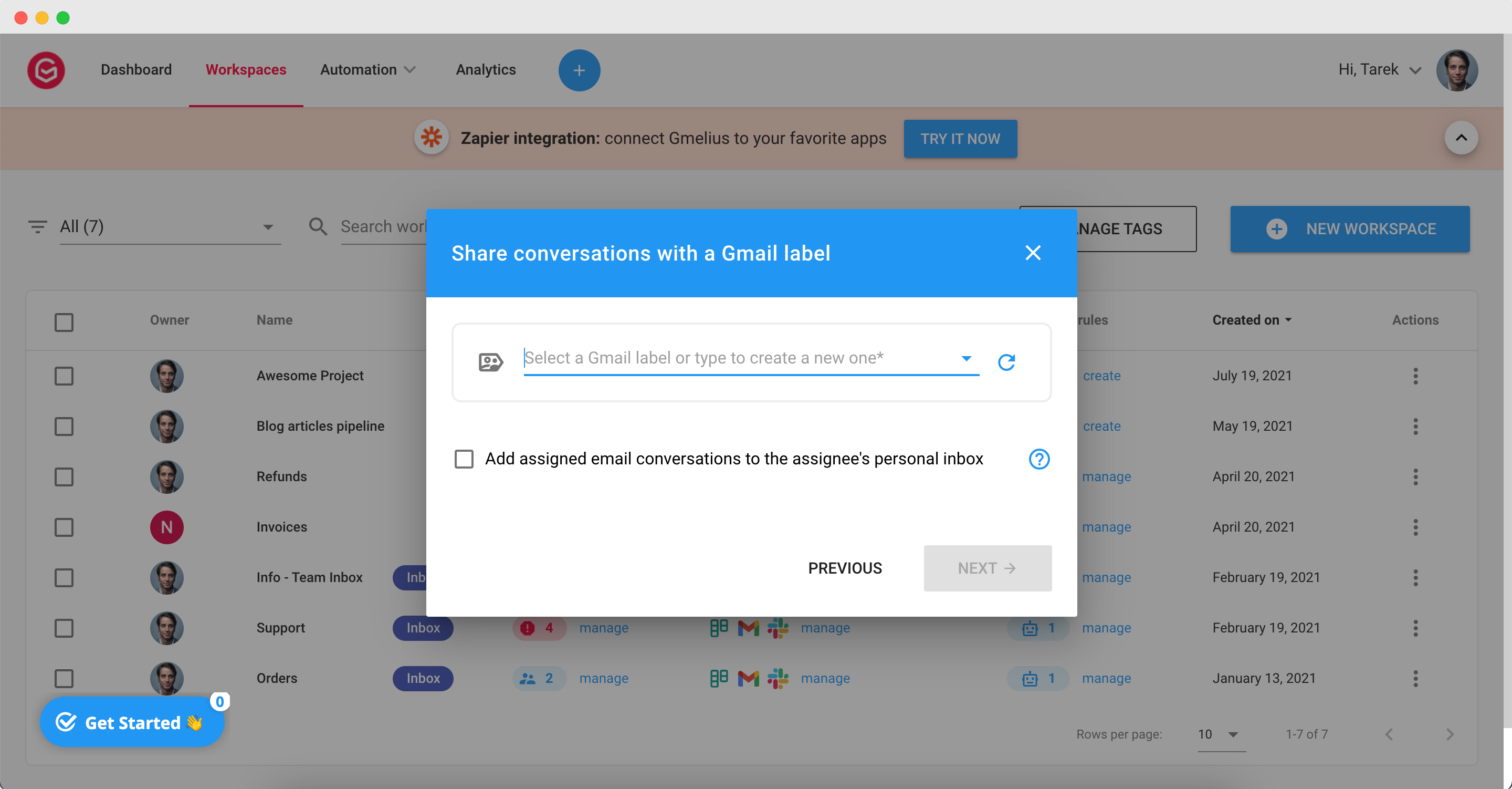 Enter or select the users you wish to share your label with.
Click on Next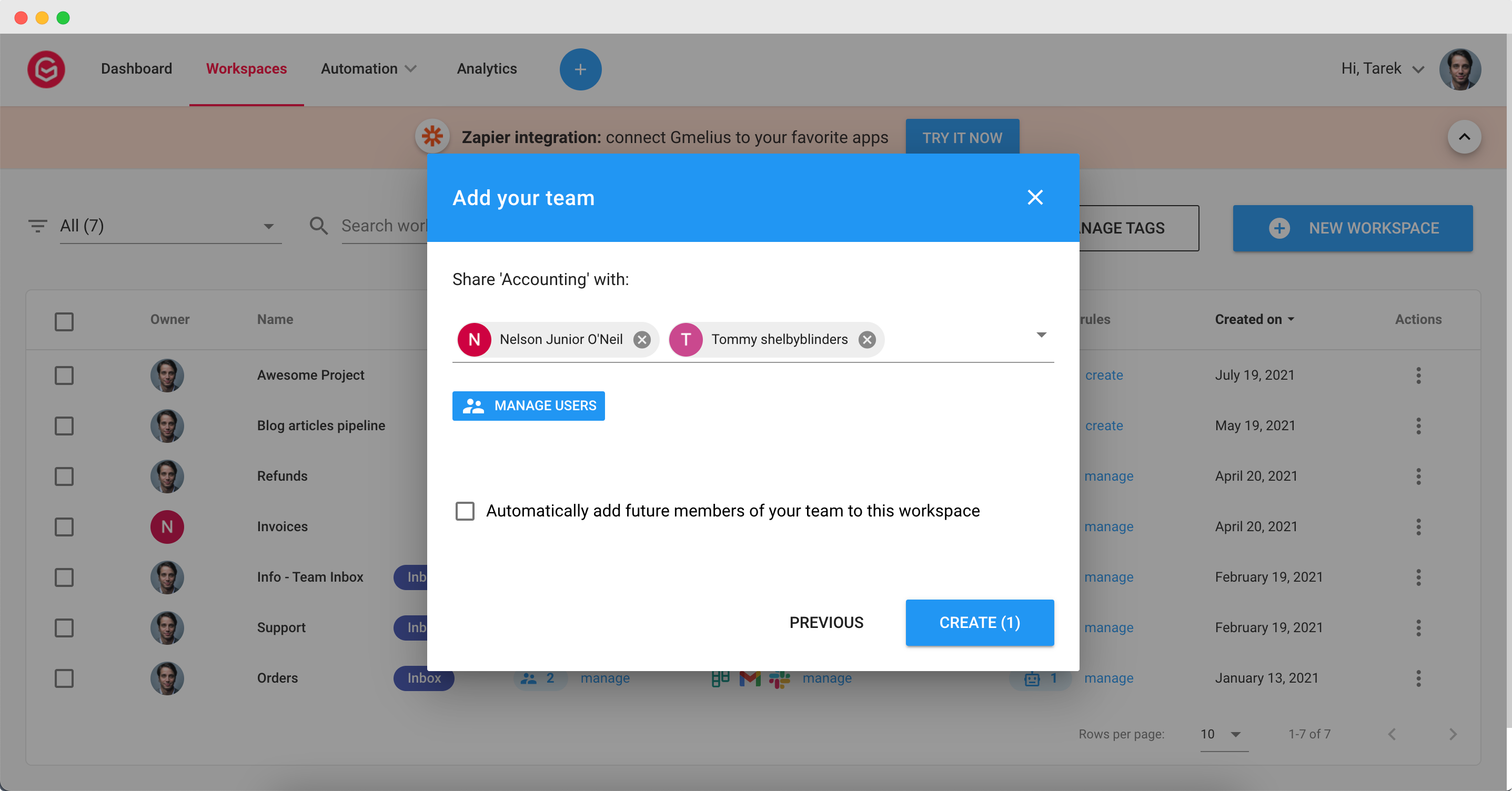 How to share a Gmail label from your Gmail view
1. Click on a Gmail label you would like to turn into a shared label
2. Click on Shared label in the top navigation bar
3. Select with whom you want to share it and SHARE.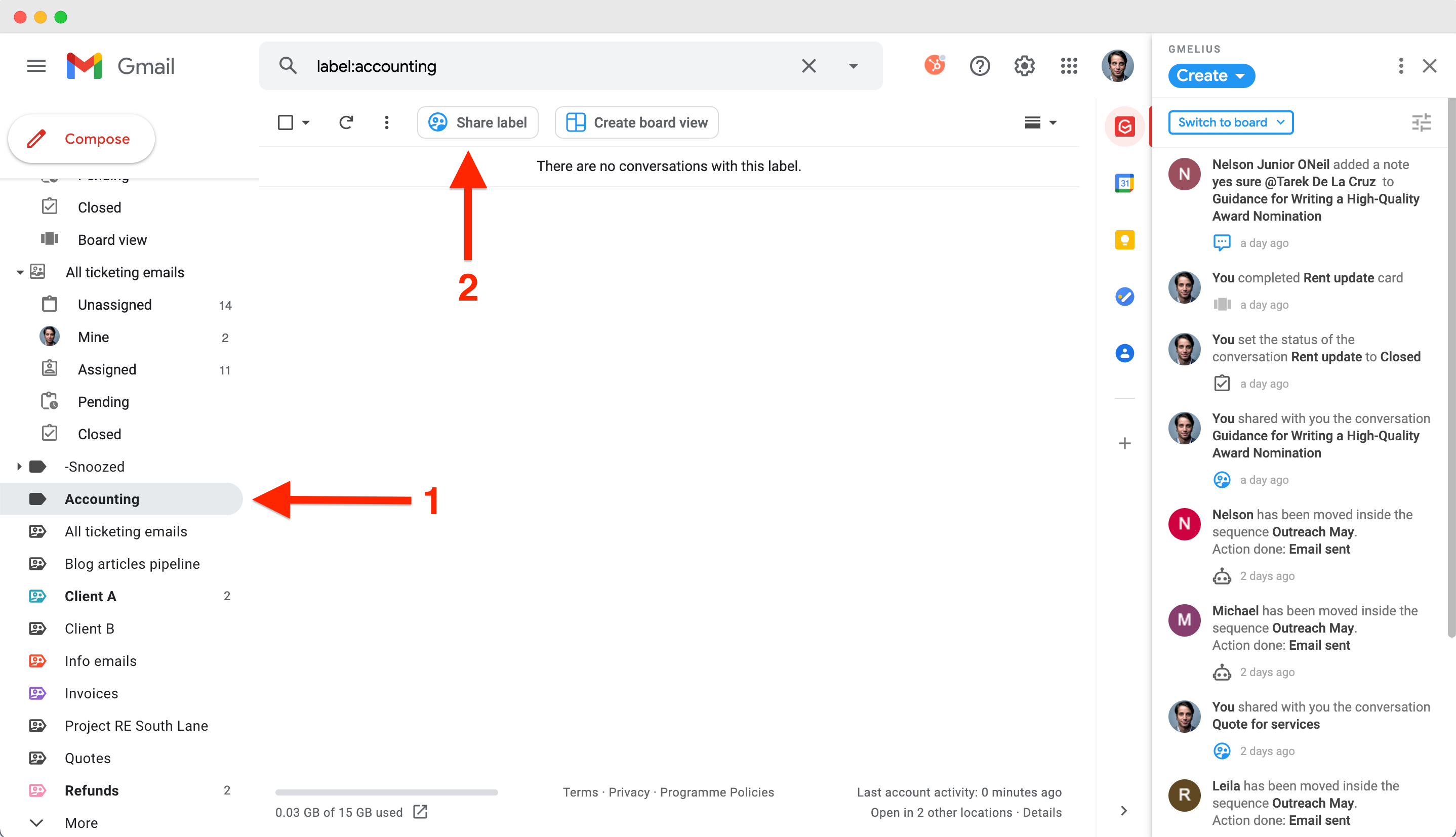 Users included in a shared label will receive an email notification and will have to approve the sharing of the label. 
Create nested shared labels
Exactly as with your parent Gmail labels, Gmelius lets you transform Gmail sub-labels into nested shared labels.
In Gmail, add a sub-label under the already created Gmail Shared Label.
Head to your Gmelius Dashboard to transform the sub-label into a Gmail Shared Label: gmelius.io/workspaces
From the drop-down list, choose the newly created label; Proceed as usual with the creation of the shared label, choose with who to share it and complete the setup.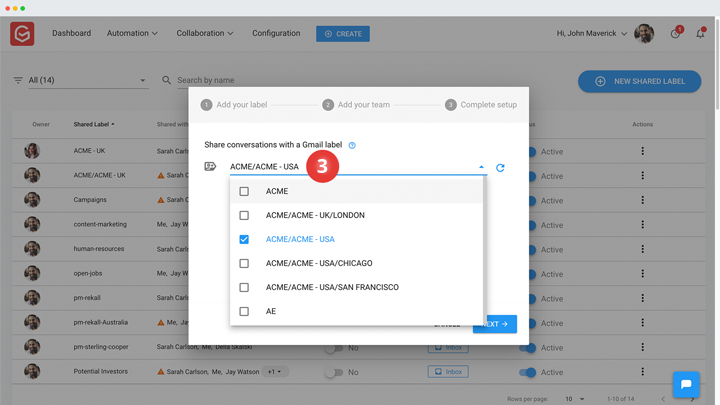 You are all set! Refresh your inbox and voilà your shared sub-label is ready to use!
Even if your teammates have already approved the sharing of the parent label, they will also need to approve the sharing of the nested ones. 
Synchronize history
When you transform a Gmail label into a shared label, only new conversations will be automatically synchronized and shared across your teammates.
If you had previous emails in the newly shared Gmail label you want to also share with your team, follow the steps below:
Hover over the actions column (tree vertical dots) of the respective shared label and click on the option: Synchronize history
Historical syncing is subject to the limitations of your plan.