How to create and use Gmail shared labels
How to create and use Gmail shared labels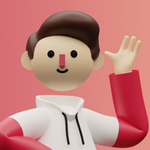 Updated by Gmelius
Shared labels will help you manage projects, accounts, delegate emails and overall collaborate with your team.
How to create a shared label
You can set up a new Gmail Shared Label, from your Gmelius dashboard.
Click on the Gmelius icon for your Gmelius Sidebar to appear in Gmail.
Click on 'Create'.
Select from the drop-down the option to create a new shared label. A new tab in your browser will open directing you to your Shared Labels configuration panel.
Direct link: https://gmelius.io/shared-labels/create
Enter name of the New Shared label you want to create or select from the drop-down list existing Gmail Labels that you want to share with your team. The latter option allows you to share Gmail labels in bulk.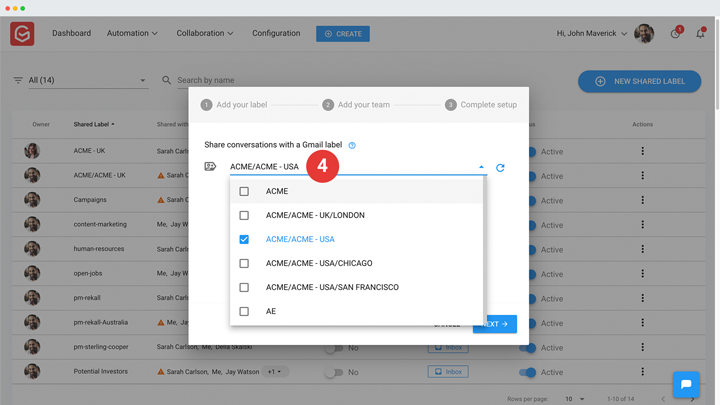 Enter or select the users you wish to share your label with.
Click on "Next".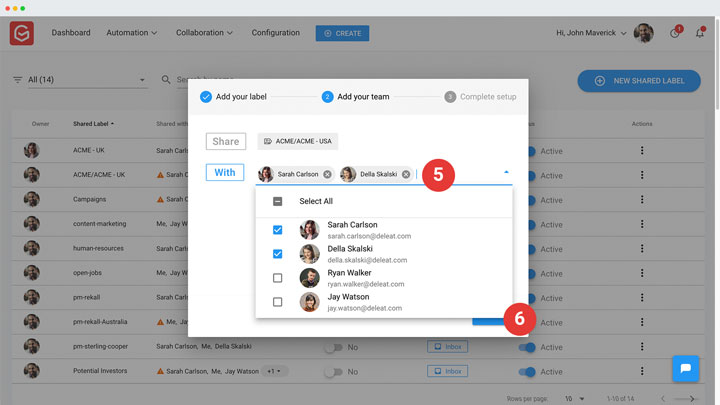 Choose if you want to automatically add future team members to your shared label(s). You can change this option afterwards.  
Decide where you want your team to manage the shared label(s) from.
Users included in a shared label receive an email notification to approve the label. If the user does not approve the label sharing, any emails the label has been applied to, will not be synced. 
Synchronize history
When you transform a Gmail label into a Gmelius Shared Label, the configuration will only work for new labeled email conversations
If you had prior emails under your Gmail label you want to sync with your team, follow the steps below:
Hover over the actions column (tree vertical dots) of the respective shared label and click on the option: Synchronize history
Historical Syncing is subject to the limitations of your plan (please see: 
pricing page
)
Create nested shared labels
Exactly as with your parent Gmail labels, Gmelius lets you transform Gmail sub-labels into nested shared labels.
In Gmail: Add a sub-label under the already created Gmail Shared Label.
Head to your Gmelius Dashboard to transform the sub-label into a Gmail Shared Label,
Direct link: https://gmelius.io/shared-labels/create
From the drop-down list, choose the newly created label; Proceed as usual with the creation of the shared label, choose with who to share it and complete the setup.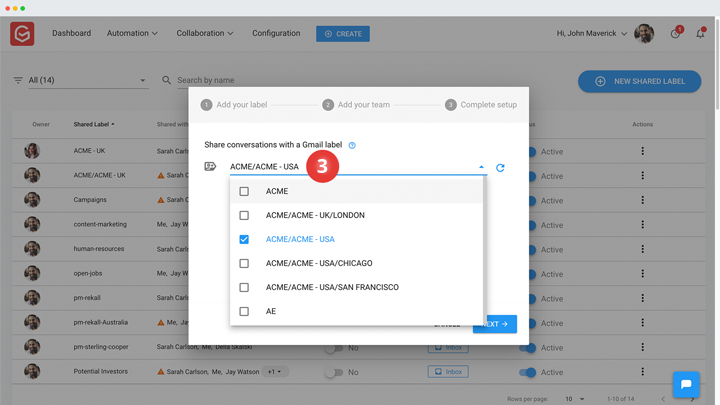 You are all set! Refresh your inbox and voilà your shared sub-label is ready to use!
Please note that users, even if they have approved the sharing of the parent label, they will also need to approve the sharing of the sub-label. 
How to apply a shared label to an email
Manually add the label to emails
drag and drop conversations to the shared label.
Label as: / Move to: Labels can be manually added to the emails by using the Gmail native Label as or Move to buttons. 
Automatically label emails with Gmail Filters
You can set up a filter on Gmail to apply labels to emails that fulfil desired conditions. 
Gmail Filters can be created in Gmail Settings. To do so, select Gmail Settings "Gear Icon" and choose Settings from the drop-down menu. You can also create Gmail Filters from the Search bar by using the downward arrow.
Head to the Filters tab and click on 'Create a new filter';
Define the conditions you want to be met; 
Choose 'Create a Filter' 
Select the checkbox that reads 'Apply the label' 
Choose the Shared Label from the drop-down list beside it.
Hit 'Create Filter'.
You can also select to apply a filter to matching conversations as you are creating it.
Automatically label emails using Gmelius Automation
From shared email templates, to sequences and rules, Gmelius allows you to automate the application of a shared label.
Shared email templates: Each time you use a template you can automatically apply a shared label to the conversation. Option under Advanced Settings.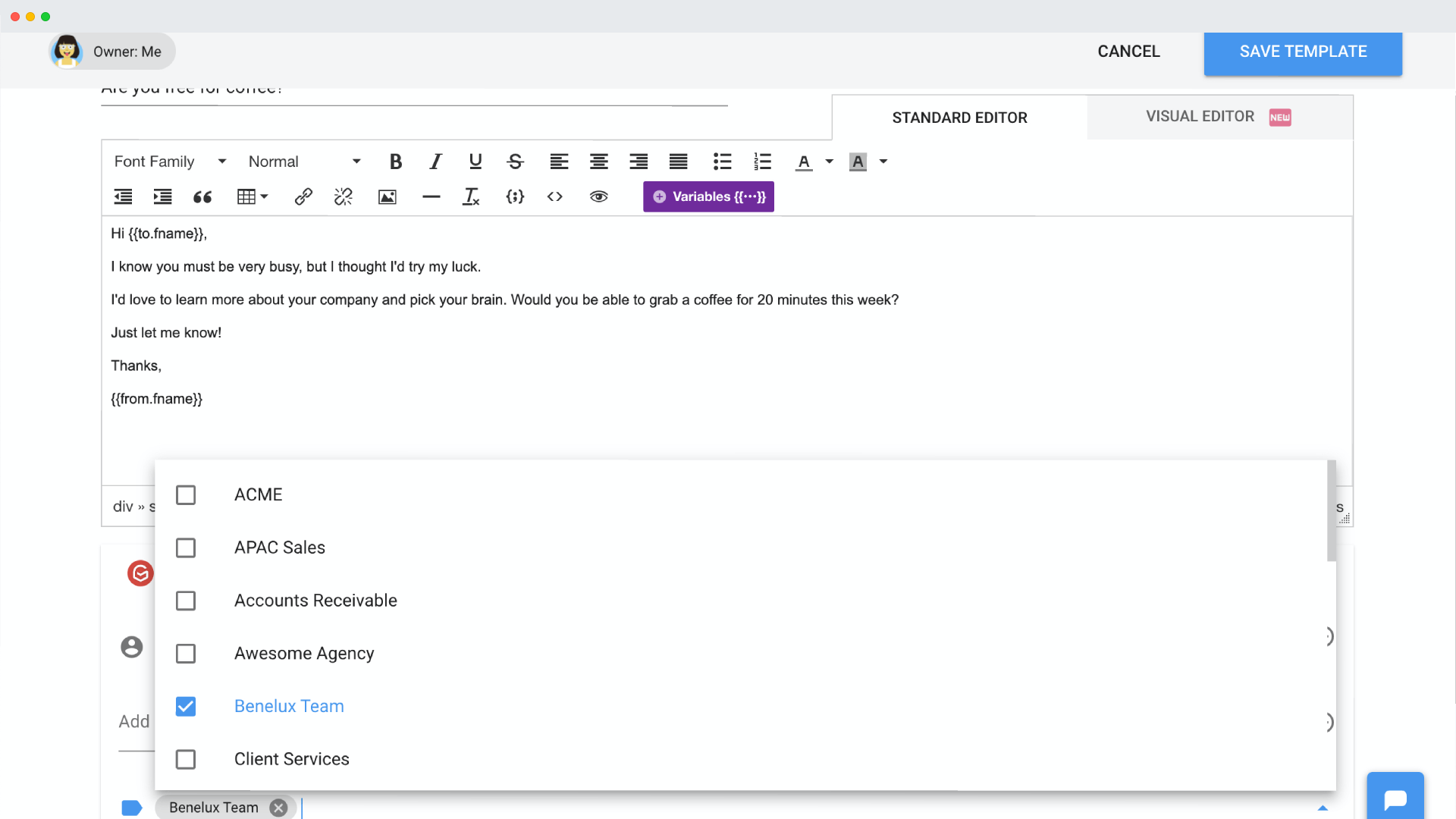 Sequences: Add a new step, and from the ' Select an action' dropdown list, choose 'Add a label'. Plan: Growth & Above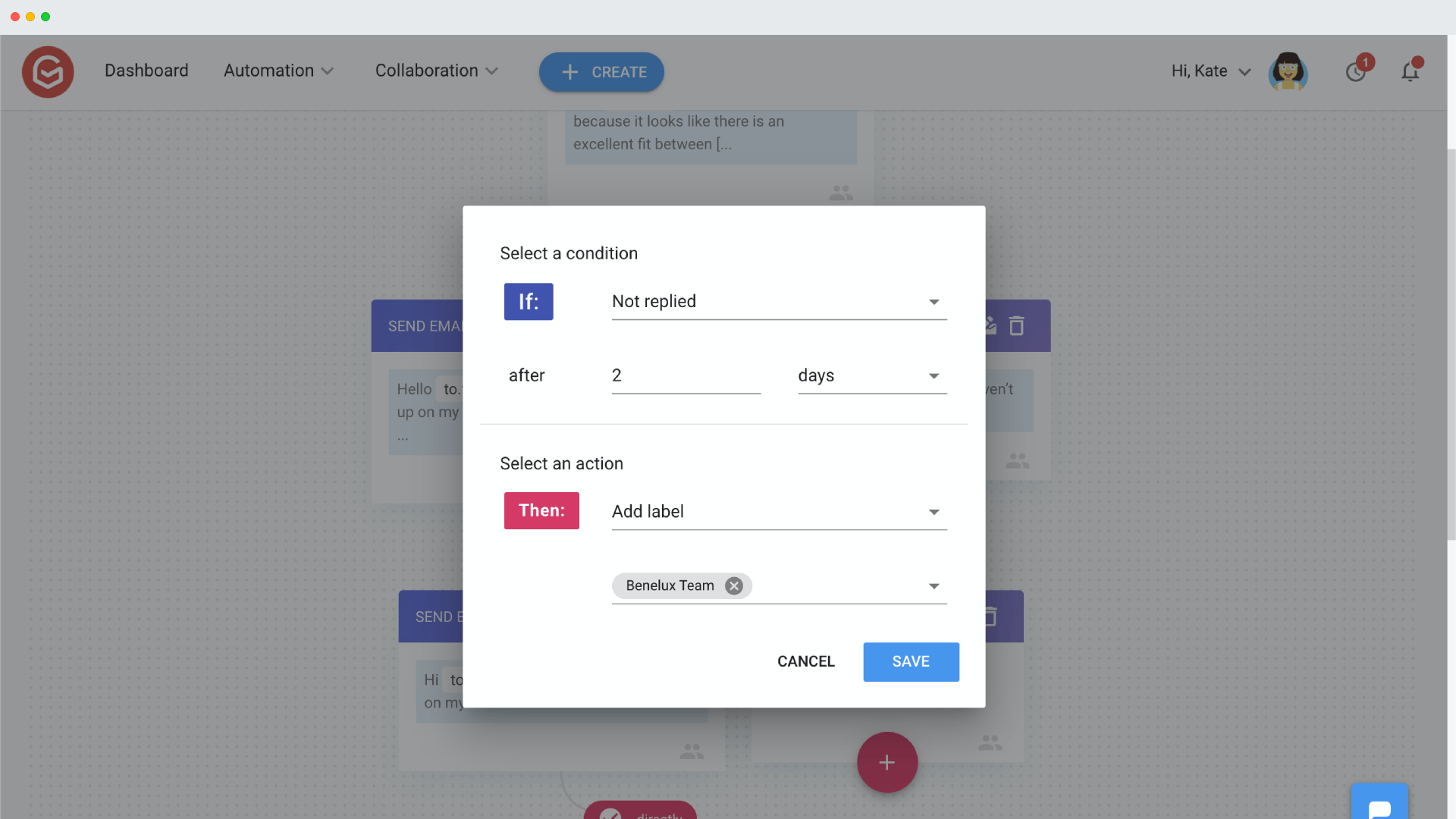 Rules: Gmail filters for your shared inboxes. Apply a shared label automatically to categorize or loop in another team, in conversations already routed to your shared inboxes / labels. Plan: Growth & Above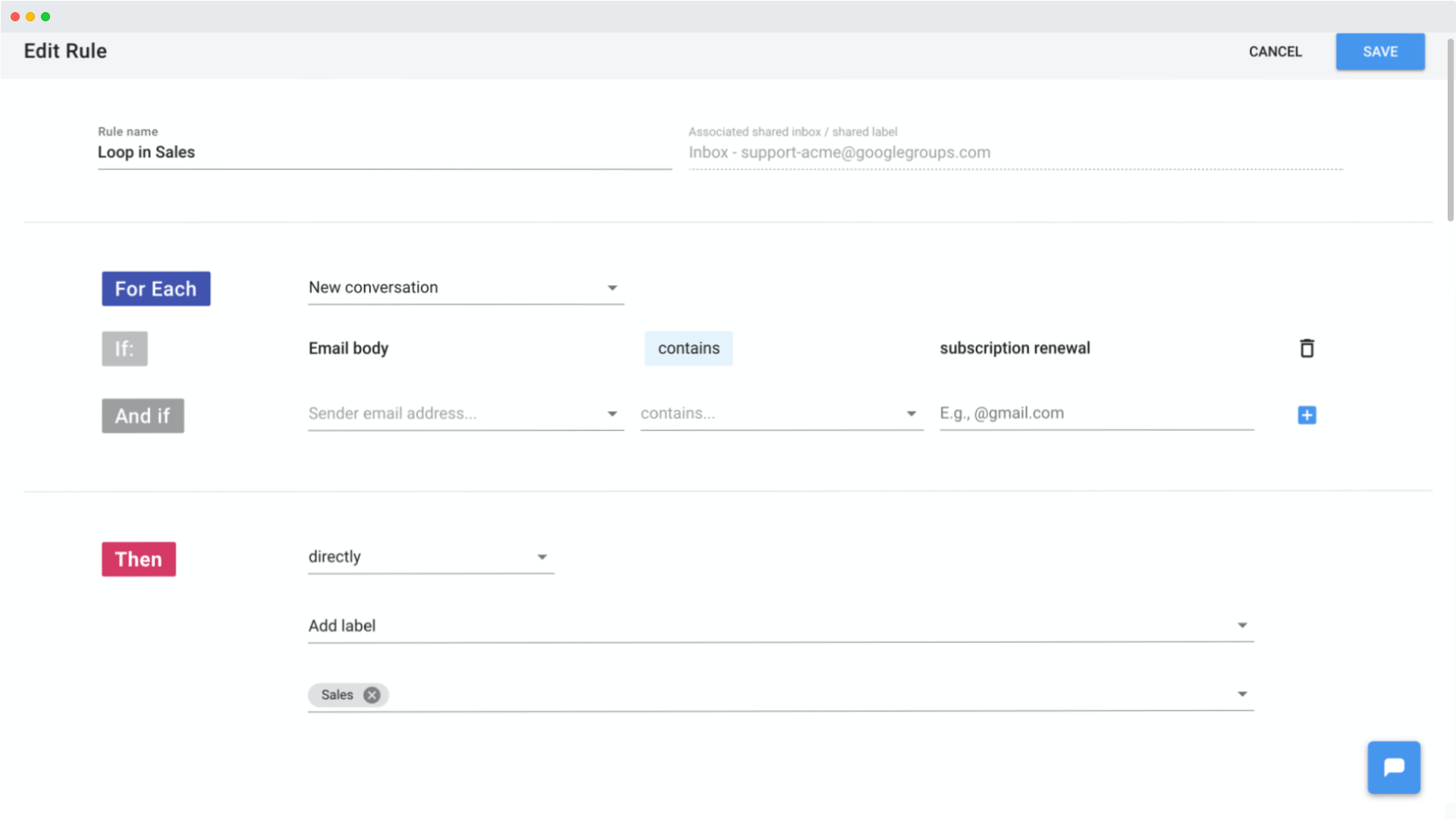 If you are not sure whether to create a shared label or a shared inbox, have a look at this
article
.