Manage users of a shared inbox
Manage users of a shared inbox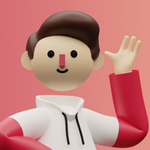 Updated by Gmelius
Each shared inbox has a set of users associated with it.
You can assign emails, direct shared notes and collaborate with all the participants of a shared mailbox. 
See the list of users on a shared inbox
Add users to a new shared inbox
While creating a shared inbox, you can add users directly.
The option is offered on the 2nd step of your shared inbox creation.
One user in Gmelius can be a participant of multiple shared inboxes.
You can add users who are currently on your Gmelius account and invite new users. When you add a user, they will get an email from Gmelius containing the instructions on how to join your Gmelius account.
Add/ Remove users from a shared inbox
Add users
Remove users