What happens at the end of my trial?
What happens at the end of my trial?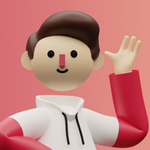 Updated by Gmelius
Gmelius is a Freemium - offering you a complete solution to try or use (with limitations) at no cost.
If you opt during your onboarding set-up to add more than 3 team members or choose to do so at any time, you can have a trial of our paid plans.
We offer 7-day trials. To activate the trial you need to insert your credit card details. At the end of your trial period, you can choose to downgrade to the free or continue with any paid tier. If you do not make any changes, you will be charged with the monthly rate for our Growth plan, for the number of users currently in your account.
Note that you will be further notified by email when your trial is approaching its end.
You can learn more about our plans and pricing at: https://gmelius.com/pricing