Do you have an affiliate program?
Do you have an affiliate program?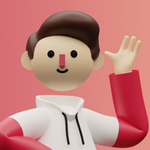 Updated by Gmelius
Becoming a Gmelius affiliate is fast, easy, and rewarding. We made the program as simple as possible, and 100% transparent.
Get started here by filling out the quick form. You'll get access to your custom affiliate link and personal dashboard to monitor your profits. You'll also find a media folder with marketing assets to help in your promotion.
That's it. Just share the link with your network and we'll take care of the rest.
We do have a FAQ section, but if you need further assistance you can always contact our partnership team.